Stefani Koda – Social Work Intern
What does emotional wellness mean to me… 
Emotional wellness means treating others with respect and kindness. Having healthy relationships, being grateful for the people in my life, and using my strengths to help something I believe in, such as helping the elders in my community.
My emotional wellness self-care practice is:
My emotional self-care practice is keeping a healthy, strong, and uplifting support system with friends, family, and with my church. Sometimes I love to get a massage, a pedicure, or watch a funny movie. During the summer, I love to camp near the beach because it is so beautiful, peaceful, and relaxing. Most of all, I love to see my children laugh, play, and dance.
Work approach:
The treatment approach I prefer when working with the community is the Strengths-based approach and the Person-In-Environment approach. I believe that every individual or family systems is different and cannot be treated the same. I believe that every person's self-worth is important, and every person has strengths they may not be aware of. I love the thought of empowerment, motivation, and emotional wellness for everyone.
I am eager to help the elder population because it is a fast growing population that needs advocacy, motivation, and a good person to listen to the wonderful stories elders have lived through, fought for, and thrived in.
Quote:  
"Life is not about waiting for the storm to pass, but learning to dance in the rain."
Vivian Green
---
Naomi Wiens – MFT Trainee
What does emotional wellness mean to me… 
Emotional wellness means caring for my soul. It also means caring for my relationships, striving for openness and authenticity. I feel emotionally healthy when I have taken time to do things that I love with those that I love. This is what gives me life.
My emotional wellness self-care practice is:
I have recently started painting. While I am not an artist by any means, I find that the process of blending color on paper is life giving to me. I also love to spend time outdoors, exploring Kings Canyon specifically, traveling and trying new foods, adventuring with good friends, and getting off the beaten path. These are just a few ways that I find enjoyment, wellness, and relaxation.
Work approach:
My treatment approach focuses largely on Family Systems and culturally informed therapy, honoring interdependence and connectedness between people. These therapeutic practices stem from the idea that while we are individuals, our ways of relating and being are dependent upon the community we are a part of. I also believe strongly that community can be an incredible force in our individual healing and growth.
Quote:  "If we can share our story with someone who responds with empathy and understanding, shame can't survive." – Brene Brown
---
Dominique Carrillo – Care Coordinator
Chukchansi
What does emotional wellness mean to me/My emotional wellness self-care practice is:
Emotional wellness is making sure I feed my body with positive energy and surround myself with positive individuals. When I surround myself with family and friends it helps me unwind from the work week. Any chance I have I love spending time with my husband and our kids. My self-care practices at home are curling up with a good book while the kids are asleep or running a nice hot bath with candles for the lighting.
Your Approach on working with the community:
When I work with the community I want them to have a sense of belonging at FAIHP. I want my clients to know that they can trust everyone here at FAIHP. I will take any avenue to help my fellow Natives in their time of struggle. Whatever the community members need I will be there to support them. Dedication is one action I value and honor in my life. I need to be dedicated to my community members if I am going to help guide them down a healthy and positive path.
Populations you feel you have proficiency addressing:
I work with various age groups who struggle with different stressors in their life. Some may struggle with addiction, physical abuse or mental health. I would like to educate the community about mental health so we can reduce the stigma that is attached when reaching out for services. Giving clients the tools to help them succeed in life and to help them build a better future is a key component of my position here at Fresno American Indian Health Project.
Quote:  
"To be yourself in a world that is constantly trying to make you something else is the greatest accomplishment."
 -Emerson
---
Eva Mavyan – MFT Trainee
What does emotional wellness mean to me… 
My understanding of emotional wellness is the harmony we are able to create within ourselves along with our oneness with nature, with the ebb and flow of life, and the balance between heart and mind.
My emotional wellness self-care practice is:
My emotional wellness self-care practice includes sitting in meditation and creating a tranquil space within my heart and mind for goodness to grow upon. I enjoy being in nature, enjoying the presence of good people, and sharing kindness with everyone I come across.  Each of these things nourishes my emotional wellness.
Work approach:
My treatment approach includes Narrative Therapy, which I believe to be helpful in the Native American community.  Honoring the stories that each of us hold, and being given the opportunity to re-author them not only puts us in a position of power, but give us the hope of a better future.  I believe in the interconnectedness of all people, of all of our stories and I believe in the resiliency and strength that each of us can draw from one another. I love working with all people—and am learning more about meeting the needs of those who are dealing with trauma, PTSD, and substance abuse.
Quote:  "So when you are listening to somebody, completely, attentively, then you are not listening only to the words, but also to the feeling of what is being conveyed, to the whole of it, not part of it."
                                                                                                -J. Krishnamurti
---
 Carizma A. Chapman DMFT, PhD, LMFT – Director of Behavioral Health
What does emotional wellness mean to me… 
For me emotional wellness is waking up daily and trying to live/experience life in an open, authentic, intentional, and trusting way. This means I try to be open to and accepting of the range of experiences that present themselves in my life: the good, the bad, and sometimes crazy. In so doing, I strive to feel, tolerate, and work through whatever emotions and thoughts come up for me, and experience them fully. I try to do so while living compassionately in relationship to all that exist.
My emotional wellness self-care practice is…
Dancing, sitting silently in nature, journaling, reading (contemplation works/poetry/ good fiction/sci-fi),  spending time with family and friends, hiking with my pup Maximus Aurelius, & learning to cook.
Work approach (ideas that shape how you approach and work with the community) 
My professional philosophy/approach is guided by attachment, systems, experiential, and strategic theories. I strive to name and interrupt unhealthy patterns/ways of relating by promoting experiences/encounters that allow for increased awareness, shedding of old behaviors, and shifting into more authentic/grounded, accountable, and relational ways of being. I am particularly interested in healing trauma and combating social inequity. Thus, in my work, I focus on health system functioning, provider health/wellness, and integrative wellness approaches, as strategies to improve community and organization health/functioning.
Quote:
"God is in the rain"
Evey Hammond 
"It is only with the heart that one can see rightly; what is essential is invisible to the eye."
Antoine de Saint-Exupery
---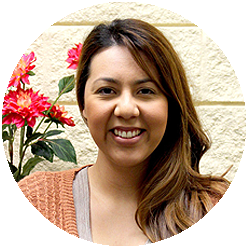 Amber Molina, ASW62562  Navajo – Outpatient Therapist
What does emotional wellness mean to me; my emotional wellness self-care practice is…
Emotional wellness plays a major role in my life and in working with others. I believe wellness comes in many shapes and forms including mental, physical, emotional, and spiritual. I enjoy staying active by walking my dog, hiking, spending time with family and friends, line dancing, reading, and traveling. In order to stay balanced, I practice healthy habits daily and create positivity around me.
Your approach on working with the community
My approach in working within our community is from a Person-Centered (Rogerian) framework. I believe approaching situations or challenges from a strengths-based and emphatic perspective is key in treatment. Through this modality we are truly able to self-actualize and become more aware of our basic human drive toward growth and feeling fulfilled in life. Additionally, a focus on self-exploration and understanding of authenticity is important for development and progress. I also focus on the here and now experience, typically involving practicing and implementing mindfulness strategies in treatment.
Populations you feel you have proficiency addressing
I provide services in hopes of promoting the well-being of others, healing, and encouraging various components of healthy living. Connecting the mind, body, and spirit is a very powerful part of life and in working within our native community connection and a sense of belonging is crucial; this is what I strive for every day.
Quote:
"I've learned that people will forget what you said, people will forget what you did, but people will never forget how you made them feel." – Maya Angelou
---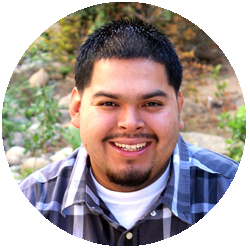 Ruben Garcia – Community Health Worker
What does emotional wellness mean to me; my emotional wellness self-care practice is…
Emotional wellness is to maintain a healthy and positive outlook toward every aspect of life. Having the balance to make it through any challenge and to always grow, learn and teach from any and all life experiences.
My approach to emotional wellness is understanding that it is a process and a lifelong effort. I myself take wellness on as a personal responsibility, a responsibility to be kind, approachable, and devoted to those around me. This is not always an easy thing to do so I remind myself that this is a lifelong process. I also make sure to surround myself with positive individuals who share the same values.
Your approach on working with the community
When working in the community I always try to create a sense of belonging for the individuals and groups of people. Helping them understand that the FAIHP is place for all Native people and welcome to all those who are interested in learning, sharing, growing and connecting with services and community.
Populations you feel you have proficiency addressing
Working with all those who have obstacles in life that are causing stress and creating an at-risk environment. Also educating on mental health services and mental health prevention reducing the stigma that goes along with accessing any behavioral health services.
Quote:
"There is enough bad in this world and it's easy to see, always make the best of every situation and notice the good."
---
Dawn Batten  – Billing Manager/ Program Development
What does emotional wellness mean to me?
Emotional wellness is a process and it is a work in progress, something I feel we all strive to do. For me I tend to look for moments that provide me with tension release, like the sound of drumming, writing in a journal some poetry or just to get my thoughts out, a massage, lit candles, sage and meditation. Being able to capture the quiet is so important for the rejuvenation of the soul it's how we truly connect with our self and the creator.
My work approach is:
I believe that approaching situations with respect and a genuine heart then you show you're most vulnerable and you also show strength in the ability to be humble. I approach our community as well as my co-workers in the same way, with integrity, honesty, and directly. I am always willing to learn, and I embrace what I do not know so that I can grow from the people of FAIH and from the people of our community.
I was brought into a unique position to help with the development and growth of the behavioral health and clinical aspects of our organization, through obtaining methods of self-sustainability, billing, networking, and linkages through partnerships. We are working on very exciting ways to grow and expand not only our program but the ability we have to help and reach out to more of the community.
Typical things I deal with on a day to day basis
In dealing with day to day elements/ responsibilities of my job, I will have training webinars on commercial insurance, Medi-Cal, Medicare, for the purpose of seeing steps to becoming participating providers on a state level. I help with Grant research in tracking down additional funding, to promote self-sustainability, I make sure that the county Medi-Cal billing is being done for our clinicians. I help with Systems of Care TRAC data base in the collection of data, for purpose and sustainability.
My Hope for the clinic:
My hope for the FAIHP Organization is to continue to grow within the community, bringing Behavioral Health healing to our people. I hope to provide solid knowledge and expertise in the billing, coding, and credentialing aspect of the business side of the organization, assisting all segments as needed to facilitate a positive and flowing environment where Behavioral Health and Medical Health can happen in the same environment.
My Quote:
"Looking behind I am filled with gratitude, Looking forward I am filled with visions, Looking upwards I am filled with strength, looking within I discover peace"
~Q'ero Indians
---