Carizma A. Chapman DMFT, PhD, LMFT – Director of Behavioral Health
What does emotional wellness mean to me… 
For me emotional wellness is waking up daily and trying to live/experience life in an open, authentic, intentional, and trusting way. This means I try to be open to and accepting of the range of experiences that present themselves in my life: the good, the bad, and sometimes crazy. In so doing, I strive to feel, tolerate, and work through whatever emotions and thoughts come up for me, and experience them fully. I try to do so while living compassionately in relationship to all that exist.
My emotional wellness self-care practice is…
Dancing, sitting silently in nature, journaling, reading (contemplation works/poetry/ good fiction/sci-fi),  spending time with family and friends, hiking with my pup Maximus Aurelius, & learning to cook.
Work approach (ideas that shape how you approach and work with the community) 
My professional philosophy/approach is guided by attachment, systems, experiential, and strategic theories. I strive to name and interrupt unhealthy patterns/ways of relating by promoting experiences/encounters that allow for increased awareness, shedding of old behaviors, and shifting into more authentic/grounded, accountable, and relational ways of being. I am particularly interested in healing trauma and combating social inequity. Thus, in my work, I focus on health system functioning, provider health/wellness, and integrative wellness approaches, as strategies to improve community and organization health/functioning.
Quote:
"God is in the rain"
Evey Hammond 
"It is only with the heart that one can see rightly; what is essential is invisible to the eye."
Antoine de Saint-Exupery
---
Joyce Burel – Outpatient Therapist
What does emotional wellness mean to me; my emotional wellness self-care practice is…
Emotional wellness means living life in balance, having good relationships and healthy practices such as eating and exercise; living a loving, honest, and forward learning life.
Your approach on working with the community
In my work as a therapist I use a Narrative approach. I believe we live by the stories we tell and that therapy is learning to identify those stories, learning to deconstruct and understand problem stories and learning to identify and construct new stories that are more preferred.
Populations you feel you have proficiency addressing
In working with the community and with my tribe I try to be more collaborative. I believe we all have different ideas and ways of doing things and when we work together to find solutions we are at our best. I try to be a good listener and speak from my heart.
With 35 years as a licensed Marriage and Family Therapist I have worked with people who are experiencing a lot of different problems in their lives. For the last 20 years I have worked in Native communities. Prior to that I have worked in diverse low income communities. I believe our communities deserve the best.
Quote:
"Working things out by talking things through."
---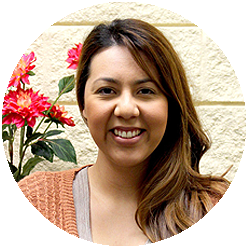 Amber Molina, ASW62562  Navajo – Outpatient Therapist
What does emotional wellness mean to me; my emotional wellness self-care practice is…
I enjoys meeting new people, hiking, watching movies, trying different restaurants, traveling, spending time with family and friends, line dancing, being a mentor in the Big Brothers Big Sisters Program since 2012, and practicing Native traditions.
Your approach on working with the community
Clinically, she focuses on a strengths-based approach emphasizing on Dialectical Behavior Therapy, Cognitive Behavioral Therapy, Art and Play Therapy, Motherhood is Sacred facilitation, Mending Broken Hearts: Healing Unresolved Grief facilitation, and also techniques pertaining to conflict resolution including creating healthy coping and self-soothing skills which are incorporated into personal wellness.
Populations you feel you have proficiency addressing
I provide services in hopes of promoting the well-being of others, healing, and encouraging various components of healthy living including physical, emotional, and mental wellness. Connecting the mind, body, and spirit is a very powerful part of life, if we can do this we are limitless!
Quote:
"She believed she could, so she did."
---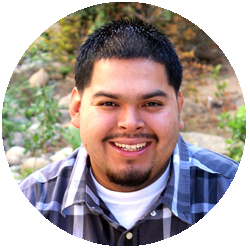 Ruben Garcia – Community Health Worker
What does emotional wellness mean to me; my emotional wellness self-care practice is…
Emotional wellness is to maintain a healthy and positive outlook toward every aspect of life. Having the balance to make it through any challenge and to always grow, learn and teach from any and all life experiences.
My approach to emotional wellness is understanding that it is a process and a lifelong effort. I myself take wellness on as a personal responsibility, a responsibility to be kind, approachable, and devoted to those around me. This is not always an easy thing to do so I remind myself that this is a lifelong process. I also make sure to surround myself with positive individuals who share the same values.
Your approach on working with the community
When working in the community I always try to create a sense of belonging for the individuals and groups of people. Helping them understand that the FAIHP is place for all Native people and welcome to all those who are interested in learning, sharing, growing and connecting with services and community.
Populations you feel you have proficiency addressing
Working with all those who have obstacles in life that are causing stress and creating an at-risk environment. Also educating on mental health services and mental health prevention reducing the stigma that goes along with accessing any behavioral health services.
Quote:
"There is enough bad in this world and it's easy to see, always make the best of every situation and notice the good."
---
Laura Wass; Mountain Maidu, Community Garden/Care Coordinator
What does emotional wellness mean to me; my emotional wellness self-care practice is…
What does emotional wellness mean to me; My emotional wellness self-care practice is going outside and connecting with our Mother Earth.  I will either go for a walk, or begin working with my hands finding connectedness in all Her wonderment.  She gives me calm and perspective to the whole, and calms my ego.
Your approach on working with the community/Populations you feel you have proficiency addressing
I fully enjoy working with our entire Native community from individuals and families, to groups.  Whenever I am given the opportunity to share, my emphasis is always on the teachings of our Mother Earth.  Over the years I have found that if we work to guide ourselves towards those teachings we will have a sound sense of security and feel connected to our Indian-ness which lessens the confusion in our lives.
Quote:
"I am going to venture that the man who sat on the ground in his tipi meditating on life and its meaning, accepting the kinship of all creatures, and acknowledging unity with the universe of things was infusing into his being the true essence of civilization."
- Luther Standing Bear, Oglala Lakota Sioux
---
Dawn Batten  – Billing Manager/ Program Development
What does emotional wellness mean to me?
Emotional wellness is a process and it is a work in progress, something I feel we all strive to do. For me I tend to look for moments that provide me with tension release, like the sound of drumming, writing in a journal some poetry or just to get my thoughts out, a massage, lit candles, sage and meditation. Being able to capture the quiet is so important for the rejuvenation of the soul it's how we truly connect with our self and the creator.
My work approach is:
I believe that approaching situations with respect and a genuine heart then you show you're most vulnerable and you also show strength in the ability to be humble. I approach our community as well as my co-workers in the same way, with integrity, honesty, and directly. I am always willing to learn, and I embrace what I do not know so that I can grow from the people of FAIH and from the people of our community.
I was brought into a unique position to help with the development and growth of the behavioral health and clinical aspects of our organization, through obtaining methods of self-sustainability, billing, networking, and linkages through partnerships. We are working on very exciting ways to grow and expand not only our program but the ability we have to help and reach out to more of the community.
Typical things I deal with on a day to day basis
In dealing with day to day elements/ responsibilities of my job, I will have training webinars on commercial insurance, Medi-Cal, Medicare, for the purpose of seeing steps to becoming participating providers on a state level. I help with Grant research in tracking down additional funding, to promote self-sustainability, I make sure that the county Medi-Cal billing is being done for our clinicians. I help with Systems of Care TRAC data base in the collection of data, for purpose and sustainability.
My Hope for the clinic:
My hope for the FAIHP Organization is to continue to grow within the community, bringing Behavioral Health healing to our people. I hope to provide solid knowledge and expertise in the billing, coding, and credentialing aspect of the business side of the organization, assisting all segments as needed to facilitate a positive and flowing environment where Behavioral Health and Medical Health can happen in the same environment.
My Quote:
"Looking behind I am filled with gratitude, Looking forward I am filled with visions, Looking upwards I am filled with strength, looking within I discover peace"
~Q'ero Indians
---
Nickie Matus – Social Work Intern
I was born and raised in Fresno, CA., and am a descendant of the Mono, Choinumni, and Cassons tribes. I am a state Certified Alcohol Drug Counselor – Certified Addiction Specialist (CADC-CAS), with the California Consortium of Addiction Programs and Professions (CCAPP). My career concentration has been substance use disorder treatment at the Sierra Tribal Consortium, Inc./Turtle Lodge for 8-years. I am also currently in my senior year at Humboldt State University, and will graduate with my bachelor of arts in social work in May of 2017.
I have been married to my best friend Arthur for 3-years (partners for 10-years). Together we have 6-children and are the guardians of our nephew, ranging from 11 to 20-years old; Isaiah, Arthur, Frankie, Melina, Izabel, Andrew, and Rafael.
What does emotional wellness mean to me; My emotional wellness self-care practice isEmotional wellness to me, is about having healthy relationships, managing stress, healthy coping with the continual process of change, and self-care. My new emotional wellness self-care practice is going to group training at the gym at least 3-days a week. Not only is this helping me be physically healthier, it has improved my emotional wellness by improving mental clarity, confidence, and self-esteem. My family emotional wellness care practice is hiking in Yosemite, family bike rides, bbqs, movies, and naps!
Your approach on working with the community
My approach to working with the community is being non-judgmental, trauma informed, respectful of culture, strengths focused, and allowing community participants to be the experts on their own lives. I have been in recovery for 10-years, and not only understand the disease of substance use disorders from a personal point of view, but also an educational point of view.
Populations you feel you have proficiency addressing
My goal is to continue to work within the Native American community to enhance programs and services that will improve the wellness of Native American communities, just as my life has been improved by the services I received.
Quote(s):
"Be yourself; everyone else is already taken." ~ Oscar Wilde
"Be the change you wish to see in the world." ~ Gandhi