Dominique Carrillo
Care Coordinator
Chukchansi
Hil-le Hil-le! Nim Hoyowush Dominique Carrillo and I am very excited to be given the opportunity to be a member of the FAIHP team! I was born and raised in Fresno, California and I am an enrolled member of the Picayune Rancheria of the Chukchansi Indians. I received my AA Degree from Fresno City College and I am currently a Fresno State student working on my Child Development Degree. Before coming to FAIHP I worked for Saint Agnes Medical Center as a Patient Access Representative. Prior to Saint Agnes I was given the honor to work with my tribe's elders as their AOA Coordinator. One of my most fulfilling jobs was working with Special Needs Children in Clovis Unified. Whether I am working for the youth or elders it is my desire to serve my community to my fullest potential which makes FAIHP a perfect fit for me!
On a personal note I have been with my significant other for 14 years and we have three beautiful children. My step son is 19 years old and is a Fresno State student as well! Our middle child is 12 and he will soon be in junior high. Then there is our princess who is 19 months old and keeps us on our toes. In my spare time you will find me at our family cabin in Tahoe!
It' s my honor to be at FAIHP to serve my Native people in a positive and healthy way!
"Give a man a fish and you feed him for a day, teach a man to fish and you feed him for a lifetime." -Lao Tzu
Megan Bronson
Social Media Coordinator
    Megan joins FAIHP after graduating from Fresno State with a BA in English and a concentration in communications and journalism. She also graduated from Merced college with an AA in English and a minor in Communications. Before coming to FAIHP Megan was an editor at The Collegian, working in graphic design and social media. She has done volunteer design and social media for multiple publications and non-profits.
    In her free time Megan enjoys comic books, writing bad essays, and volunteering for local organizations. She is interested in stories of all kinds, and cannot wait to listen to the community she now serves.
David Stroud, MA, LMFT
Outpatient Therapist
Originally from Fresno, David recently moved back after living in Los Angeles for 9 years.  While there, he completed a Master's degree in Clinical Psychology, with a specialization in LGBT treatment, from Antioch University.  David has a foundation in Relational Gestalt therapy which promotes the importance of relationships through personal awareness, dialogue, and eliminating social isolation through connection with others.  David has also worked as a group therapist in a hospital setting, as well as worked extensively with children with developmental disabilities.  
In his spare time, David enjoys hiking, spending time in nature and meditation.  He is also inspired by Eastern spirituality and yogic philosophy.  David is excited to join FAIHP and is honored to be able to work with the Native American community.  
"Learn to give what we have and learn to look within."  — Amma Sri Karunamayi

Eva Mavyan
Intern Outpatient Therapist
Eva joins FAIHP from Los Angeles, CA.  She humbly takes on the rewarding privilege to work with the Native American population.  She is a Marriage and Family Therapy Trainee from the California School of Professional Psychology, and is passionate about her education and the way it enables her nourish a healthy curiosity to better understand how we can be the best versions of ourselves.
My treatment approach includes Narrative Therapy, which I believe to be helpful in the Native American community.  Honoring the stories that each of us hold, and being given the opportunity to re-author them not only puts us in a position of power, but give us the hope of a better future.  I believe in the interconnectedness of all people, of all of our stories and I believe in the resiliency and strength that each of us can draw from one another.
"So when you are listening to somebody, completely, attentively, then you are not listening only to the words, but also to the feeling of what is being conveyed, to the whole of it, not part of it."  -J. Krishnamurti
Jannet Castaneda
Quality Improvement Coordinator
Jannet Castaneda was born in Los Angeles, California and her family later migrated to the small town of Dos Palos. She left home to attend CSU, Fresno, graduating with a degree in Cultural Anthropology, Sociology, a minor in Mathematics, and an applied research certificate through Sociology. Jannet's passion for research has allowed her numerous opportunities to work closely with local non-profit organizations.
In her spare time, Jannet, enjoys painting, reupholstering furniture, reading classic novels, and watching films. She is looking forward to learning more about Native American culture and hopes that she will be able to apply her love of research and culture. She is grateful to be a part of FAIHP where she gets to work alongside community leaders making a difference.
Rachelle Areyan
Youth Coordinator
Rachelle Areyan is from the Pascua Yaqui tribe. She has been working with youth for the past 5 years. She has worked at both GONA and the Robert Sundance Summer Camp in Bishop, California. She has also volunteered with many other events and programs here at the Fresno American Indian Health Project.
She has come home back to Fresno after spending a year and a half as a substitute teacher in Tennessee.  She is now looking forward to serving the Native youth here in the community she was born and raised in. She enjoys spending time with her husband Paul and their 2 fur babies Penny and Max. She enjoys all things outdoors and playing/listening to music.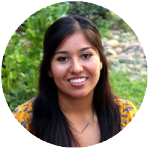 Rachel Ramirez
Director of Youth Services
Rachel Ramirez is Wukchumni-Yokut and was born and raised in Fresno. She holds a Bachelors of Arts degree in Social Work from Fresno State. Previously, she has worked with FAIHP as the MSPI Coordinator and mainly worked with the teen youth at Clubhouse. She is excited to learn more about all of the Native youth at Clubhouse.
Carizma Amila Chapman, DMFT, PhD, LMFT
Director of Behavioral Health
Carizma Amila Chapman joins our team from Atlanta Georgia. She is a Licensed Marital and Family Therapist and Family Educator with a passion for collaborating with families, communities, and organizations in the promotion of community wellness. Trained as a behavioral scientist with concentrations in public health, systems consultation, and bioethics, she received her master's degree at Appalachian State University and dual doctorates at Loma Linda University. Carizma Amila's professional experience includes community assessments, program development, program evaluation, and the provision of educational and therapeutic services. In her work, she strives to combat social inequity, and develop and implement holistic interventions that support community and family healing and wellness.
Carizma Amila is excited to have joined FAIHP, and plans to support the team's efforts to improve the health and raise the quality of life of American Indians and Alaska Natives, by aiding in the implementation of a sustainable program of holistic and culturally appropriate wellness services.
Keith Turner
Transporter
Domingo Ramirez
Transporter
Elena Goode
Data Coordinator 
Mono
Elena was born and raised in the Fresno/ Clovis area and just completed certification in medical billing and coding.
On a more personal note, she enjoys spending time with family, being the mother to two beautiful children and a huge fan of all things comic related.
Elena is incredibly thankful to be given the opportunity to serve and help make a difference in the American Indian community.
Dawn Batten
Billing Manager
Dawn has a very diverse back ground, she comes to us with over 15 years expertise in the Medical Coding, Insurance, and Billing Management field. 6+ years of Allied Health Curriculum instructing, along with family and youth outreach programs, and working with the Retired Veteran population. Bringing her knowledge of CMS, Behavioral Health and Individual Psychotherapy education. She is a member of AAPC for Certified Professional Coders, AAPMR with regard to Physisatry and Physical Medicine.
She has a passion for humanity and working with youth as well as adults. She is currently working on her BSW through Brescia University, with a concentration on Behavioral Science.  Dawn has 2 amazing grown sons that compliment and enrich her life. She is excited and blessed to be a part of this incredible journey helping to add to the lives of all those she meets in a positive way.
Laura Wass
Community Garden/CARE Coordinator
Mountain Maidu
I am so excited and thankful and to be a part of the amazing team at FAIHP!  After working in the field for decades with our Native families in matters of the ICWA, Substance Abuse, Prevention, and Native Youth Programs, I am blessed to plant my feet and be given the opportunity to grow and be of service in an environment which actively supports community, culture, traditions, and balance.
As the new Community Garden/Care Coordinator, I would like to invite everyone to come to "Iuhpin", our Native Community Garden, and receive so many wonderful blessings from our Mother Earth, and share in the sacred teachings she continues to give to all our generations.  We would love to have you a huge part of the growth of the "Iuhpin" and are looking forward to seeing you there!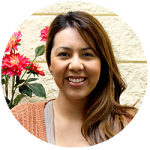 Amber Molina, ASW62562
Outpatient Therapist
Navajo
Amber joins the FAIHP team from her hometown of McFarland, California. She moved to Fresno in 2004 to pursue a college education and has since made it her home. She received a Bachelor's Degree in Social Work from California State University, Fresno and a Master's Degree in Social Work from California State University, Bakersfield. She is currently working on earning her clinical hours to become a Licensed Clinical Social Worker and a Registered Play Therapist. She comes to FAIHP with a wide variety of experience working with diverse populations and communities.
Amber has experience working in the mental health field, non-profit organizations, foster care, community outreach, volunteer recruitment, case management, and also providing therapeutic services to individuals and families. Clinically, she focuses on a strengths-based approach emphasizing on Dialectical Behavior Therapy, Cognitive Behavioral Therapy, Art and Play Therapy, Motherhood is Sacred facilitation, Mending Broken Hearts: Healing Unresolved Grief facilitation, and also techniques pertaining to conflict resolution including creating healthy coping and self-soothing skills which are incorporated into personal wellness.
Amber enjoys meeting new people, hiking, watching movies, trying different restaurants, traveling, spending time with family and friends, line dancing, being a mentor in the Big Brothers Big Sisters Program since 2012, and practicing Native traditions. Amber is grateful and blessed to be a part of the FAIHP team and to be able to provide services in hopes of promoting the well-being of others, healing, and encouraging various components of healthy living including physical, emotional, and mental wellness. Connecting the mind, body, and spirit is a very powerful part of life, if we can do this we are limitless!
Amber's favorite quote:
"She believed she could, so she did."
Renee Ingalls, RD
Dietician
Renee was born and raised in Fresno/Clovis and received her Bachelor of Science Degree in Nutrition and Dietetics from Fresno State. She went on to complete her internship through their comprehensive dietetic internship program.
She has worked mainly in the hospital setting since becoming a dietitian, where she was disheartened to see patients suffering from lifestyle-related disease and complications of diabetes. Much of which could have been avoided if the patients were simply given the tools and knowledge to manage their own care. She is excited to have the opportunity to now focus on empowering people towards self-management and prevention. Renee's goal is to increase awareness in the Native American community of the impact nutrition can have on disease prevention, well-being and quality of life.
In her free time she enjoys relaxing with friends and family, reading, baking, gardening, riding her bike, hiking, and spending time with her many animals.
Nichole Redmond
Office Manager
Mono
Nikki is the Office Manager at FAIHP. She began working here in 2009 through the CIMC Work Express Program. She has worked as the Transporter for the Clubhouse and the Main Office.
Nikki is the mother to five beautiful children and is a tribal member of the Northfork Rancheria Band of Mono Indians.
She enjoys spending time with her family and giving back to her community.
Valerie Alanis
Bookkeeper
Valerie has over 20 years of experience in the Bookkeeping/Accounting Field and has been with FAIHP since August 16, 2012. She has always felt a sense of belonging at FAIHP and discovered in July of 2016 through DNA testing that she is 34% Native American, which is something she never really knew, but had a feeling of. She is now searching Family History to find her Native American Roots, which though very hard work, is also very exciting and rewarding.
She was born in Fresno California and has remained in the Fresno/Clovis area all of her life. She has two brothers and one sister, and many nephews, nieces, great­nephews, and great nieces.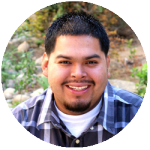 Ruben Garcia
CBANS Peer Support Specilaist
Manchester-Point Arena
Band of Pomo Indians
Ruben is a member of the Manchester-Point Arena Band of Pomo Indians. He spent the first half of his life living on the Point Arena Rancheria, and for the other half he has resided in Fresno. He joined the FAIHP team under the CBANS program.
The CBANS program is a culturally based peer support navigation program. As a Peer Support Specialist he is here to provide prevention and early intervention,connecting the Native American community to the right resources that they need to live a less stressful and healthier life. CBANS focus is to improve the knowledge of mental health and the availability of services in the community. Not only to inform, also to connect our community with the proper services through peer support and navigation.
"As a member of the FAIHP team and as a community member I enjoy nothing more than serving the Native Community."
Joyce Burel, MA
Family Therapist
Chukchansi
Joyce received a Bachelor's Degree in Anthropology and a Masters in Counseling from Sonoma State University. She is a Licensed Marriage and Family Therapist with over 25 years of experience. In addition to her years of service as a therapist working with individuals, couples and families, a job she considers both a privilege and an honor, she is also trained and certified as a Mediator.
She has taught intercultural communication, negotiation and mediation to federal, state and local agencies and Indian tribes throughout the United States. She is a member of the Picayune Rancheria of the Chukchansi Indians and lives on trust land that has been in her family for over 100 years. Joyce also serves on the Native American Advisory Council to the Phoebe Hearst Museum at University of California, Berkeley.
Nancy Pierce, RN,BSN,MPH
Public Health Nurse
As the Public Health Nurse here at Fresno American Indian Health Project, I can't ask for a more rewarding position. I have been working in the public health field for over 12 years, and have been a nurse for more than 20 years. Public health is definitely my love and my calling. When I was attending California State University Fresno, where I completed my nursing degree, I worked with Central Valley Indian Health and the Native Americans up in our hills near Auberry and Friant, never knowing that I would return someday to work with Native Americans again. I enjoy the people and the challenges and hope to help them, and touch a few lives along the way.
On a personal note, I have been married for over 14 years, have twin daughters ( you will hear many stories about them)  and a step son, 4 cats, and a dog. Our family spends most of our fun time camping and fishing, four wheel driving and playing on the beach. We go as often as we can. I love gardening and outdoors in general, I feel most alive in spirit and body when I am in the outdoors, especially the mountains.
I truly believe that I was guided to this position by a higher power, and every day brings a new adventure in life. Thank you for this opportunity.
Jennifer Ruiz, MBA
Executive Director
Chukchansi
Jennifer was born and raised in Fresno/Clovis, California and is an enrolled member of the Picayune Rancheria of Chukchansi Indians of Coarsegold, California. Jennifer has over ten years progressive experience working in Indian Health and nonprofit programs. She earned bachelor's degrees in cultural anthropology and history, and then a Master's in Business Administration at California State University, Fresno.