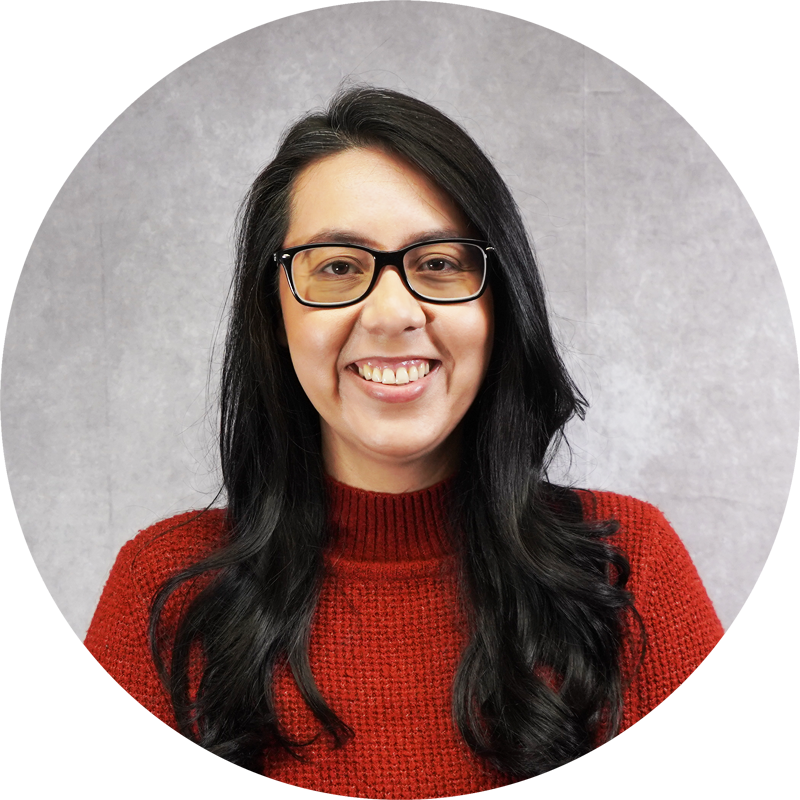 Amber Molina - Director of Behavioral Health - LCSW 78811, RPT
Navajo –
Amber is the Director of Behavioral Health Services and originally joined the FAIHP team in 2015. She is from Kern County and was raised in McFarland, CA. She moved to Fresno in 2004 to further her education. She completed her Bachelor's Degree in Social Work from California State University, Fresno, and a Master's Degree in Social Work from California State University, Bakersfield. She comes to FAIHP with a wide variety of experience working with diverse communities. Amber has experience in social work, the mental health field; specifically therapy, the non-profit sector, foster care, community outreach, and clinical supervision. Amber's treatment approach is from a Person-Centered framework, typically focusing on self-actualization and mindfulness. Amber specializes in working with children and families as a Licensed Clinical Social Worker and Registered Play Therapist. She is also a certified Motherhood is Sacred Facilitator and Family Spirit Health Educator. Amber's goal is to help promote wellness within our Native community and advocate for reducing mental health stigmas. She enjoys taking trips, spending time with family and friends, gardening, and reading.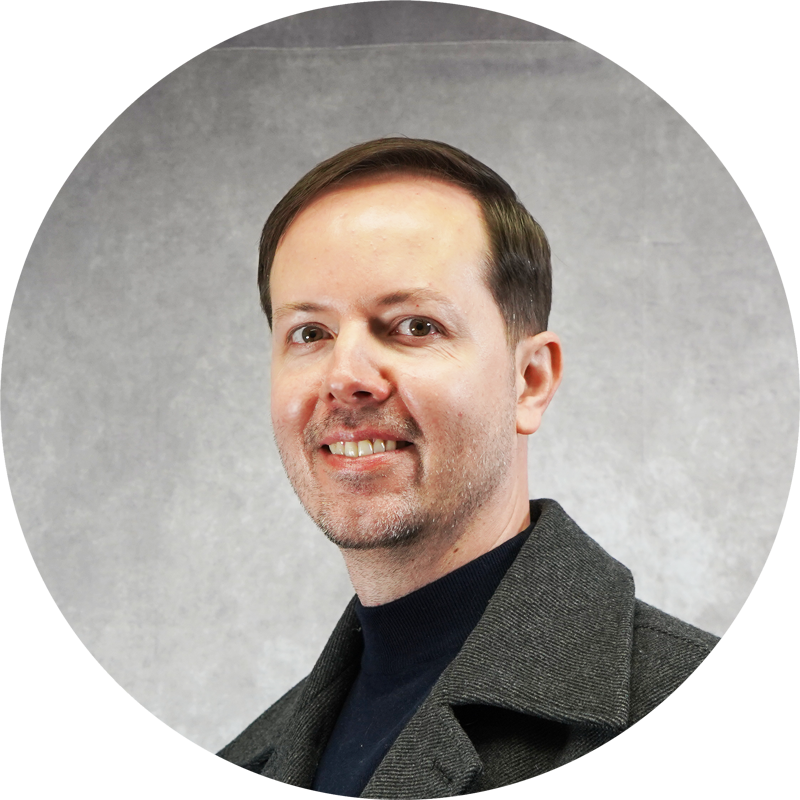 David Stroud - Outpatient Therapist - LMFT 93419
Originally from Fresno, David recently moved back after living in Los Angeles for 9 years. While there, he completed a Master's degree in Clinical Psychology, with a specialization in LGBT treatment, from Antioch University. David has a foundation in Relational Gestalt therapy which promotes the importance of relationships through personal awareness, dialogue and eliminating social isolation through connection with others. David has also worked as a group therapist in a hospital setting, as well as worked extensively with children with developmental disabilities.
In his spare time, David enjoys hiking, spending time in nature, and meditation. He is also inspired by Eastern spirituality and yogic philosophy. David is excited to join FAIHP and is honored to be able to work with the Native American community.
"Learn to give what we have and learn to look within." — Amma Sri Karunamayi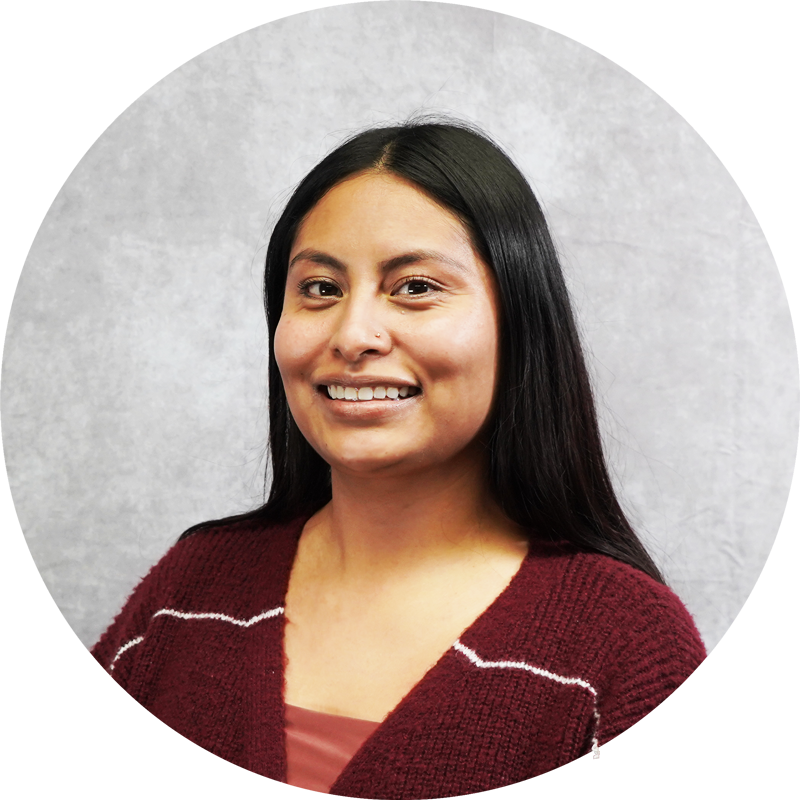 Alma Santiago - Outpatient Therapist
Outpatient Therapist- My name is Alma Santiago, and I am a proud Indigenous Zapotec woman with ancestral roots in Oaxaca, Mexico. I was born and raised in Fresno, CA, and spent the last 10 years living in both Northern and Southern California. I attended the University of California, Davis where I graduated with a Bachelor's Degree in Sociology and Psychology. After spending some time working with Madera County Behavioral Health as a Case Manager, I decided to return to school and pursue my degree to become a Therapist. In 2021, I graduated with my Master's Degree in Social Work from San Diego State University. Since then, I have had a wonderful experience working with diverse communities and children, youth, and adults of all ages. My goal as a therapist is to create a safe and comfortable space for each and every person, to promote wellness with a holistic approach, and to honor each person in being a part of their treatment. I am bilingual/Spanish-speaking and have experience in advocacy, trauma-informed care, crisis response, medical social work, and behavioral interventions. In my free time I enjoy reading, photography, spending time in nature, traveling near and far, and trying new foods! I am incredibly grateful to now be a part of FAIHP and honored to be able to serve the Native American community.
Sefani Koda - Outpatient Therapist- ASW 105573, CADC-III
My name is Stefani Koda and I was born and raised in Fresno, Ca. I love family,
traveling, art hopping, and riding roller coasters.  In 2017, I started my journey as
a Social Work Intern at FAIHP and earned a Bachelor's degree in Social Work at
California State University, Fresno. After graduating, I took a position at First Steps
Recovery as a Social Worker for four years where I gained experience in case
management, business development, outreach, crisis stabilization, family systems, and
researching outcome measures for substance use disorders. I continued my education at
University of Nevada, Reno where I earned a Master's degree in Social Work and
obtained certification as a CADC-III, International Certified Drug and Alcohol
Counselor. I am currently an Associate Clinical Social Worker and provide services to
children, adolescents, and adults focusing on the utilization of evidence-based practices
and explorations in existential and mindfulness concepts. I am passionate about serving
the Native American community and excited to be on the FAIHP team! I believe that
every person has a unique story that is to be honored and shared in their own way, and
that we all have the power to decide how our next chapter will go.<br>