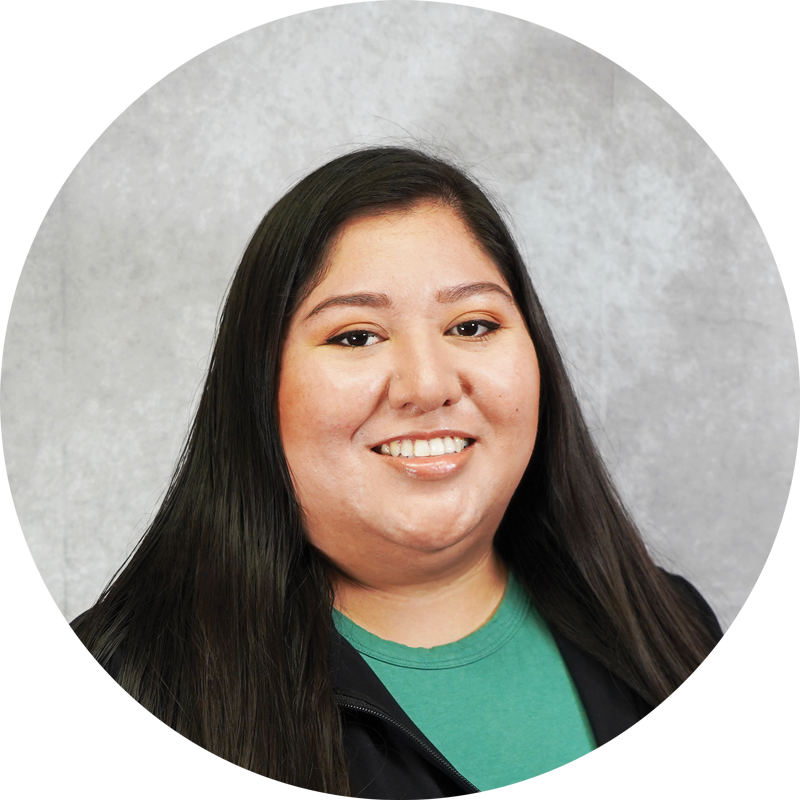 Rachel Ramirez
Director of Youth Services – I have worked at Fresno American Indian Health Project (FAIHP) since 2013, focusing on drug prevention with youth ages 5 through 20 and identifying resources for youth and families. As the Director of Youth Services/Methamphetamine and Suicide Prevention Initiative Coordinator, I am responsible for overseeing the implementation of grant objectives that focus on youth served by FAIHP at the Fresno American Indian Clubhouse (FAIC). FAIC is an afterschool program for American Indian/Alaska Native Youth ages 5-24. I have received the Native Helping Our People Endure (Native HOPE) Training of Facilitators, Gathering of Native Americans (GONA) Training of Facilitators, Youth Mental Health First Aid Training, and Questions, Persuade, Refer (QPR) Training of Trainers to implement into program activities. I am also the GONA Camp Coordinator, which has 60-70 teen youth attendees, annually, with 20-25 community volunteers for the entire week. My education in social work and drug and alcohol studies has allowed me to focus on the health disparities that face the American Indian community as well as how alcohol and other drugs impact the population, as well as how to educate the community in a culturally-sensitive manner.
I am a member of the Wukchumni-Yokuts tribe, which is local to the San Joaquin Central Valley in California. Growing up the American Indian community has provided me the understanding and insight that is specific to the population that is being served.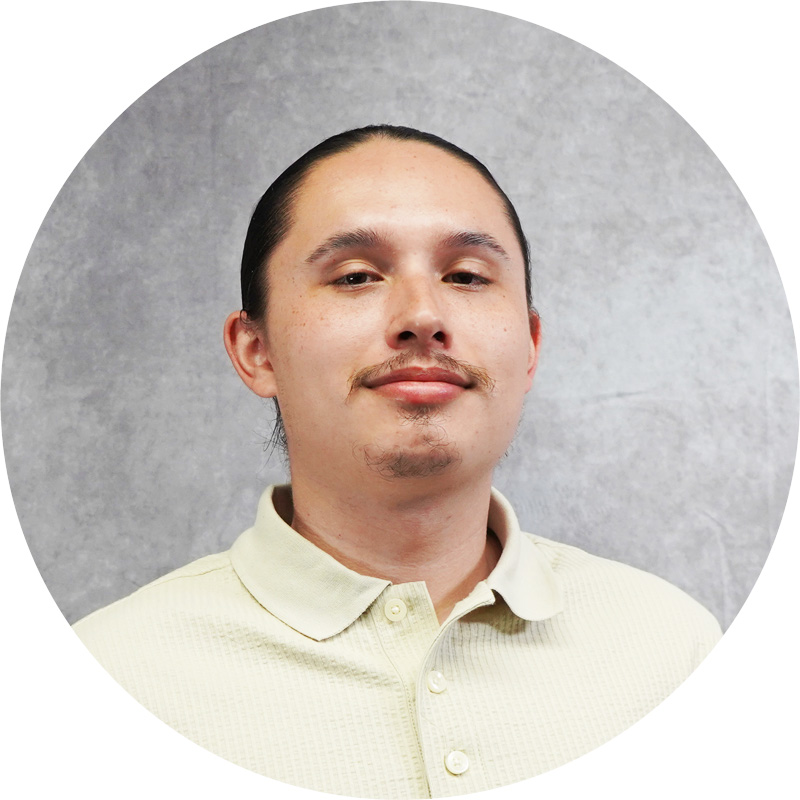 Anthony Utterback
Clubhouse Program Manager – Anthony is a Tribal Citizen of the North Fork Rancheria of Mono Indians and the Instructional Aide II/Education Coordinator at the Fresno American Indian Health Project. As a local Fresnan, Anthony went to Edison High School in West Fresno and attended college at Fresno State where he graduated with a degree in Sociology and American Indian Studies. His interests include studying and learning the Mono language, Tribal-Traditional Ecological Knowledge, Native science and Cultural Burning. He also enjoys reading, hiking, painting, volunteering in the community, singing traditional songs and going to ceremonies. In addition to working with the youth at FAIHP, he is also a community organizer with Central Valley Movement Building where he works with parents, youth and organizations to advocate for education justice and healthier school climates for Native American students and their families throughout the Central Valley. Anthony is passionate about education and is excited for the opportunity to give back to the people by supporting the youth and serving the Native community.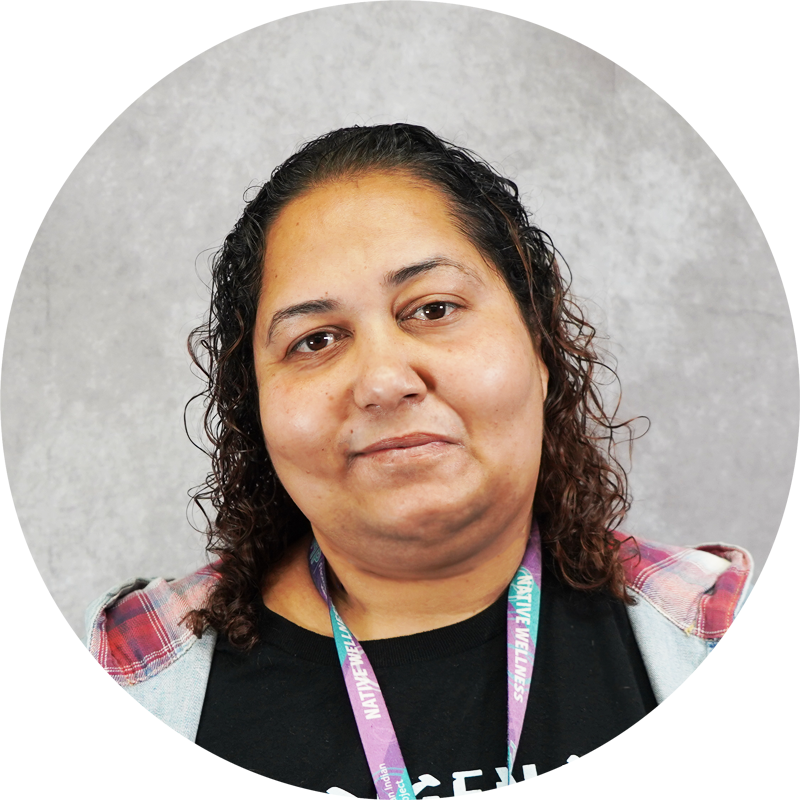 Dori Andrews
Youth Coordinator
Youth Coordinator – I have worked with children when I worked at Cold Springs Head start. I was a bus monitor and an aid in the classroom. I also worked with Developmentally Disabled children in a group home setting for a year. I obtained the position of Community Health Representative for my tribal community and enjoyed working with my elders. Working in the Nursing field has also allowed me to express my compassionate nature. Working in Clubhouse has been an honor to help nurture and guide our next generation of leaders. I am proud to be a part of Fresno American Indian Health Project and all the amazing things they offer our Native community.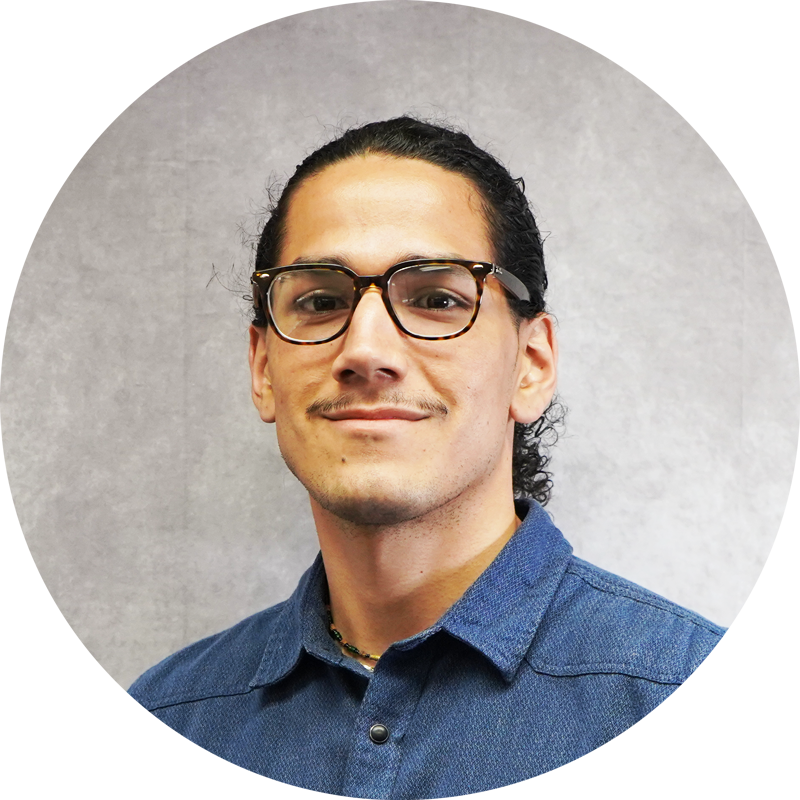 My full name is Storm Woneya Heredia. I am of Ojibwe descent, and I am a proud indigenous man. I have trained in karate and kickboxing since I was an adolescent. I now have aspirations to turn pro and become a champion. I am also an instructor, having taught for 6 years now. I am excited to be working closer with my native community. I look forward to engaging with and helping build our next generation of youth. I hope to inspire the future while honoring our past traditions. I am grateful to be part of the FAIHP family!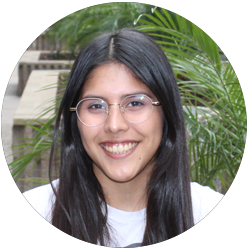 Ariana Murillo
Peer Mentor – Hello my name is Ariana Murillo I am Tongva, and Kumeyaay I was a previous clubhouse youth from the age of 4 to the age of 16, I was a participant at GONA as a peacekeeper for 6 years I also worked as a teen worker for UAII at Robert Sundance summer camp. I am a high school graduate and a full-time student at Fresno City College. I work at Fresno American Indian Health Project as a peer mentor. I grew up in this organization and it has taught me a lot about what was needed in the native community and I wanted to be there for the youth today like the staff was for me when I was their age to teach them more about our culture, I grew up wanting to help my people and I'm doing just that by working here.
Victoria Garcia
Instructional Aide I – Victoria is an enrolled member of the North Fork Rancheria of Mono Indians of California and was born and raised around the Fresno/Clovis area. She serves as the Instructional Aide I, providing one-on-one/group educational services to the Fresno area youth. She is also a full-time student pursuing degree in both American Indian studies and Sociology, in addition to learning her Native language (Mono). Being a former youth at the Clubhouse, she is excited to be able to give back through work with the American Indian Education Program here at FAIHP. Having also been a former Peacekeeper and GONA participant, Victoria now returns each year at camp as a volunteer. She has had extensive experience working with young children, particularly in the classroom setting, as well as some shadowing at the local hospital in the PICU. Victoria is thrilled to be a part of the Youth Services department and serve the Native community, as many community members have guided her to where she is today.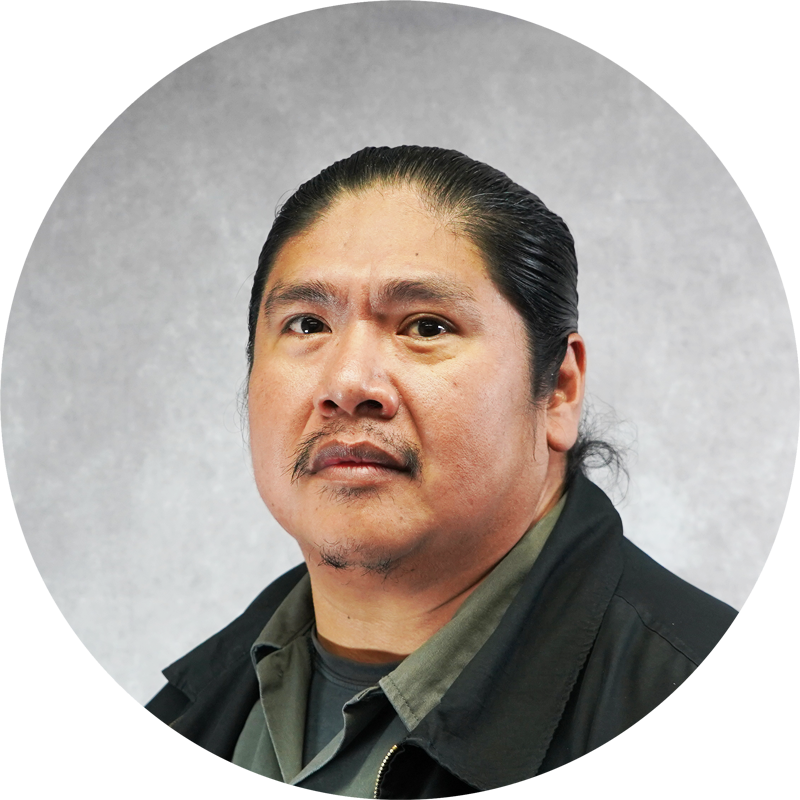 Jeremy Bill
Health Promotion Manager – Munahoo,
My name is Jeremy Bill, I am Dunlap Mono & Tachi-Yokut, I am from Dunlap California right below Kings Canyon National Park. I am a proud father, brother, uncle, cousin, son and enjoy being around my family and friends. I was born in Fresno and raised in Dunlap, I attended Reedley High School upon graduation I attended the University of California Davis, where I majored in English and Native American studies with a Minor in Communications and Education. Upon graduating from Davis I jumped right into the workforce working with Scott's Valley Tribal TANF and North Fork Tribal TANF. I have worked in the Social Services area for about 10 years and have found the work to be rewarding and fulfilling. I am a lifelong learner in all things and love to be helpful and of service to all who may need it. I will leave you with a quote that has helped guide me along the way "leadership is not about the rise to power, but the submission to duty".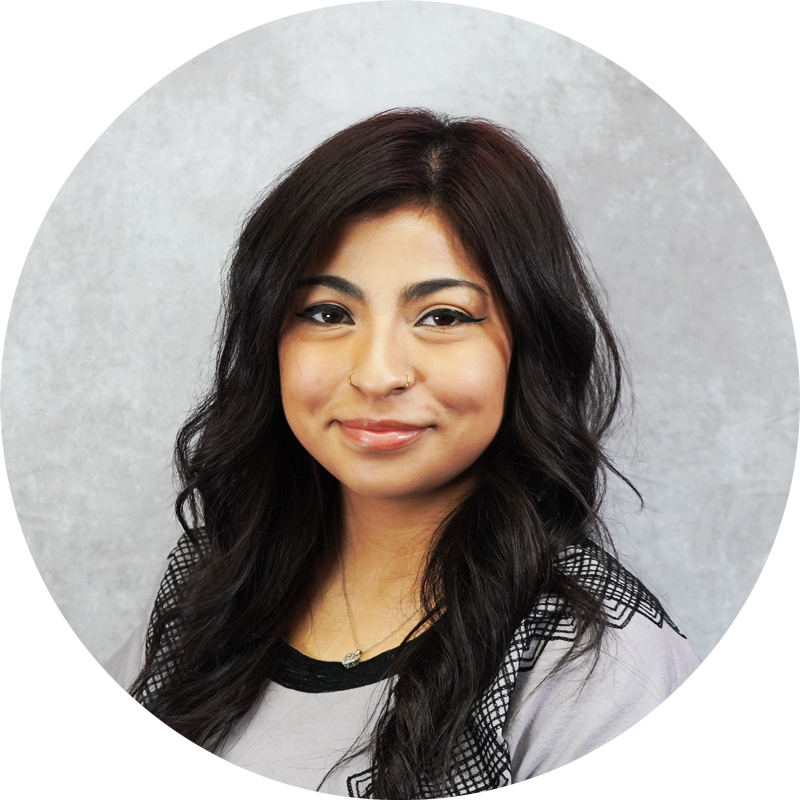 Serena Cuevas
Prevention Coordinator – Born and raised in the Central Valley, Serena acts as Lead Prevention Navigator for the Red Warrior Project within Youth Services. She previously worked in Clubhouse as Instructional Aide II, where she worked with youth as a tutor to foster effective learning strategies and improve literacy skills. She received a Bachelor's Degree of Social Work in 2019 from California State University, Fresno, where she was first introduced to Fresno American Indian Health Project as an undergraduate interning case manager in the Behavioral Health department. Previously, Serena gained experience working with kiddos on the Autism spectrum as a Registered Behavior Therapist (RBT). She also previously worked for Fresno County Library, where she helped to facilitate a culturally-sensitive book club for Clubhouse teens. Serena graduated with a Master's Degree of Social Work (MSW) in 2021 from Simmons University in Boston, MA. A lifelong lover of learning and teaching, she is excited to use this opportunity to promote health education, culture as prevention, and holistic wellness practices among AI/AN youth.