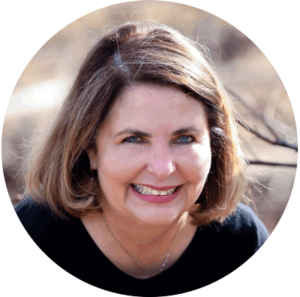 Selina De La Peña, MBA
Chief Executive Officer – Selina has been in Valley for most of her life. She has served in leadership capacities for non-profit healthcare organizations for over 20 years. Selina was the CFO for Owens Valley Career Development Center for 6 years, a consortium of 11 Native American Sovereign Nations. She is inspired by the rich diversity and opportunity in our community and is honored to serve and bring more services to the Native American Community. Selina has a bachelor's and a Master's in Business Administration from Fresno State University.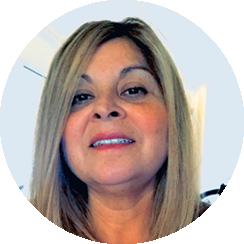 Bertha C. Ramirez, BS, MBA
Director of Operations – Bertha was born and raised in the Central Valley, born to farm working families in Merced County she understands the need for quality healthcare and services. She has served in various leadership roles for non-profit healthcare organizations for over 25 years with 30 years working in the healthcare field. Bertha is inspired by culture, diversity, and the opportunity to work and improve our communities. She is honored to assist in helping to bring more services to the community while providing the highest quality, excellence in customer service, and dedication. Bertha has an Associate's Degree in Management/Supervisory from Merced College with honors, a Bachelor's Degree in Social Sciences majoring in Psychology/Sociology from Chapman University, and a Master's Degree in Business Administration from Western Governors University.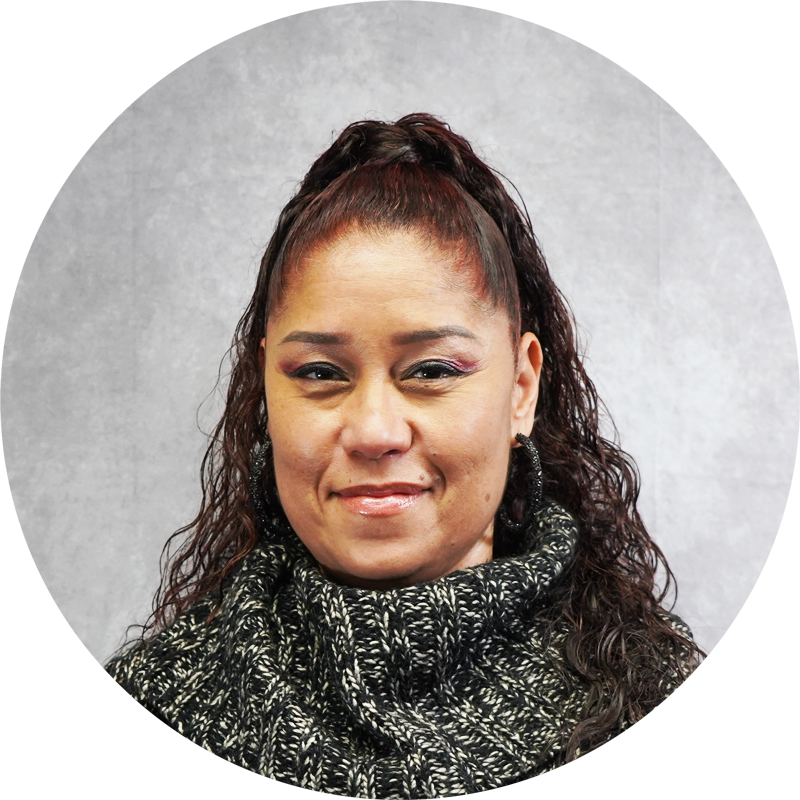 Felicia Batts, MPH
Director of Care Integration – Felicia Batts has over 25 years of health care experience working within various sectors of the health care industry, including government, ambulatory care, nonprofit and private sectors. For the past 15 years, she has worked in federally qualified community health centers overseeing research studies, quality improvement programs and strategic initiatives focused on Population Health Management. She is an experienced Senior Leader currently serving in the capacity of Director of Care Integration at the Fresno American Indian Health Project overseeing the COVID 19 Surveillance Program and leading Strategic Projects.
She has previously consulted at a national level with the Health Resources & Services Administration as a national cultural competency trainer and with The Joint Commission as a Project Advisor to the "Hospital, Language and Culture Project". At a state level, she has worked with California's Children and Families Commission's Diversity and Equity Project. Ms. Batts has also worked for Community Hospitals of Central California – Diabetes Care Center; the Fresno County Human Services Agency – Communicable Disease Division; Health Net of California – Quality Improvement Specialist & Cultural & Linguistic Services Specialist; and the University of California–San Francisco – Associate Director.
Ms. Batts is a certified Communications Trainer with the Institute for Healthcare Communications and received the "Transcultural Healthcare Award" from the National Perinatal Association for her work in the field of cultural competency in 2004. Ms. Batts obtained a Bachelor of Science degree in Health Science, with an option in Health Care Administration and a Master of Science degree in Public Health, both from California State University of Fresno.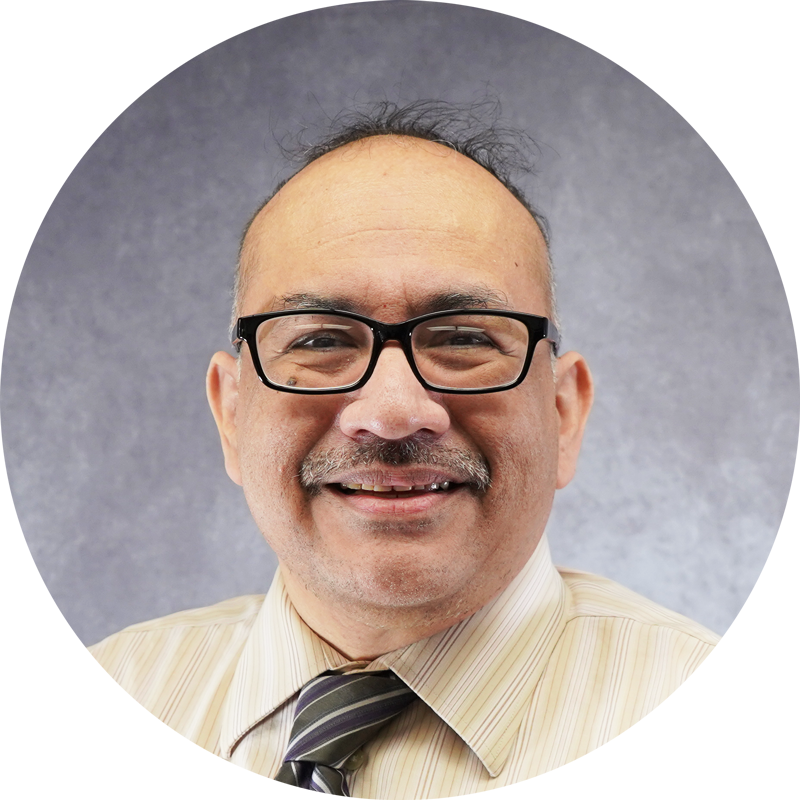 David Ramires
Finance Manager – I'm a Fresno native, born and raised. Plus I also lived in the SF Bay area of the Peninsula and East bay for 12 years. I'm a Marine Corp veteran who served 4yrs, was part of Desert Shield/Storm plus I traveled to Japan, Philippines, Guam, and China during my time in service. I have 20 years of accounting with the most time spent in non-profit and governmental. I also worked in the health industry, marketing, banking, distribution, and educational institution industries. I also like to travel and I have been to Mexico, Costa Rica, Colombia and Peru. I am also a fan of the Pittsburgh Steelers in which I took a train to attend a football game at Heinz Field.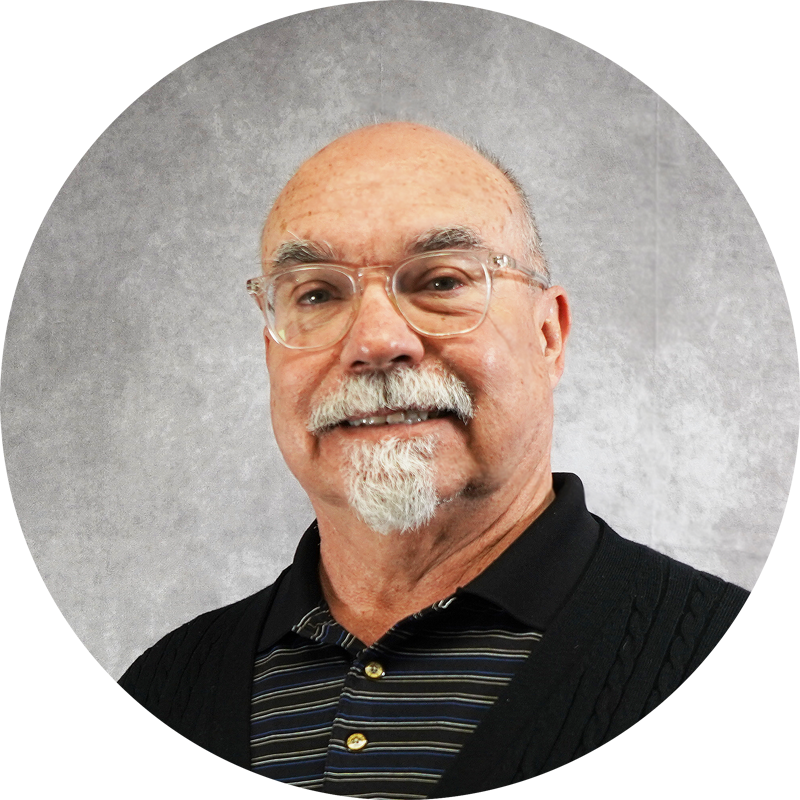 Mike Colvard
Media Manager – Mike Colvard a proud citizen of the Eastern Shawnee Tribe of Oklahoma. Mike has many years of experience working in marketing, media, graphic design and working with Native youth and families. You will most often see him with a camera in hand filming events, capturing moments at FAIHP.
Abigail Harrison
"Abigail is the media specialist for FAIHP. She was born and raised on the central coast, and settled in Fresno in 2017. She is currently working on her degree in Anthropology, and is thrilled and honored to be immersed in such a diverse and unique community here at FAIHP
She has experience in social media marketing and design for nonprofits, as well as grants and fundraising."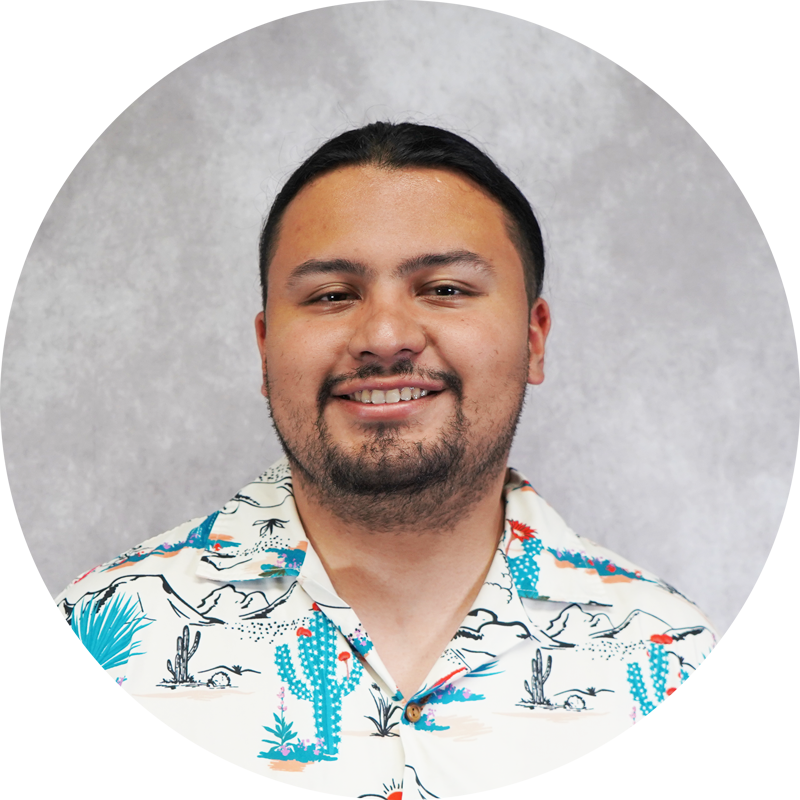 Diego Espinoza
Community Outreach Coordinator (He/Him/His) Lios Enchi Ania
Hello everyone. My name is Diego Espinoza and I am the Community Outreach Coordinator at FAIHP. I love serving my community and working alongside so many great people. I studied American Indian studies at Fresno City College, and try to be as involved as much as possible in our community. My hobbies include playing and writing heavy metal music (Guitar and Bass Guitar), cooking, attending concerts, and reading a lot. I grew up for the most part here in Fresno/Clovis, but have also lived in Los Angeles, Santa Maria, and the Foothills (Auberry). I am of Yoeme (Yaqui) and of Purepecha descendance, as well as Costa Rican and Nicaraguan on my mothers side. It is a pleasure being here with all of you.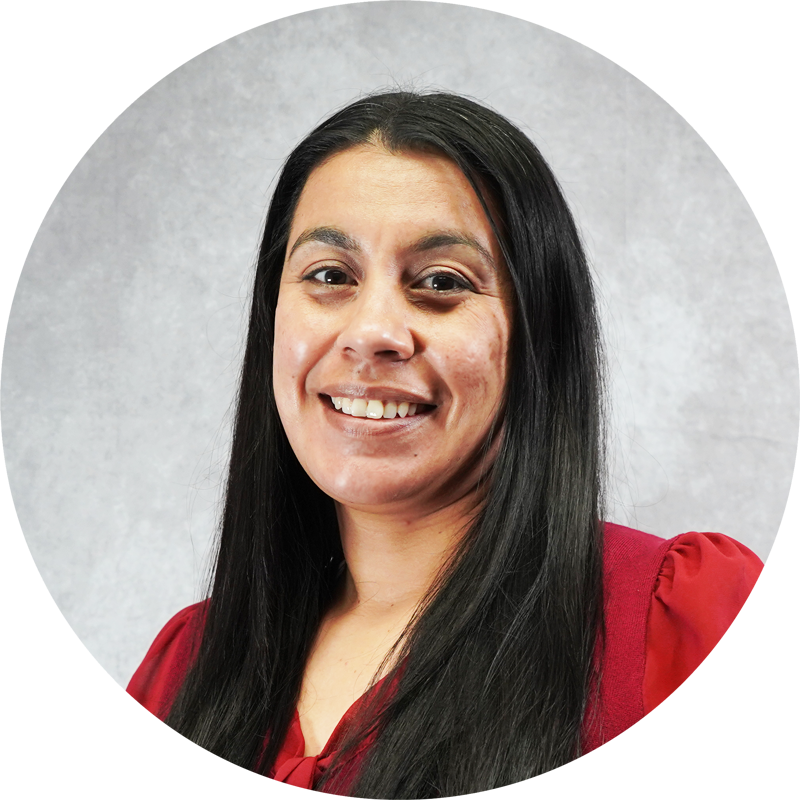 Nerieda Boyle, MPH
Health Educator/Family Spirit Program – Nereida Boyle was raised in Dinuba, CA before moving to Fresno to go to school. She received her dual Bachelor of Arts Degree in Sociology and Chicano & Latin American Studies with a Minor in Spanish. She went on to complete her Master of Public Health Degree at Fresno State. She has worked in community development, chronic disease management, and health education. She is a certified peer educator for the Diabetes Empowerment Education Project (DEEP) through the University of Chicago as well as a lifestyle coach for the National Diabetes Prevention Program (NDPP) through the Centers for Disease Control and Prevention (CDC). Ms. Boyle is currently the coordinator for the culturally tailored Family Spirit Home Visiting Program at FAIHP. In her free time, she enjoys cooking, exploring the outdoors, and spending time with her husband and three children.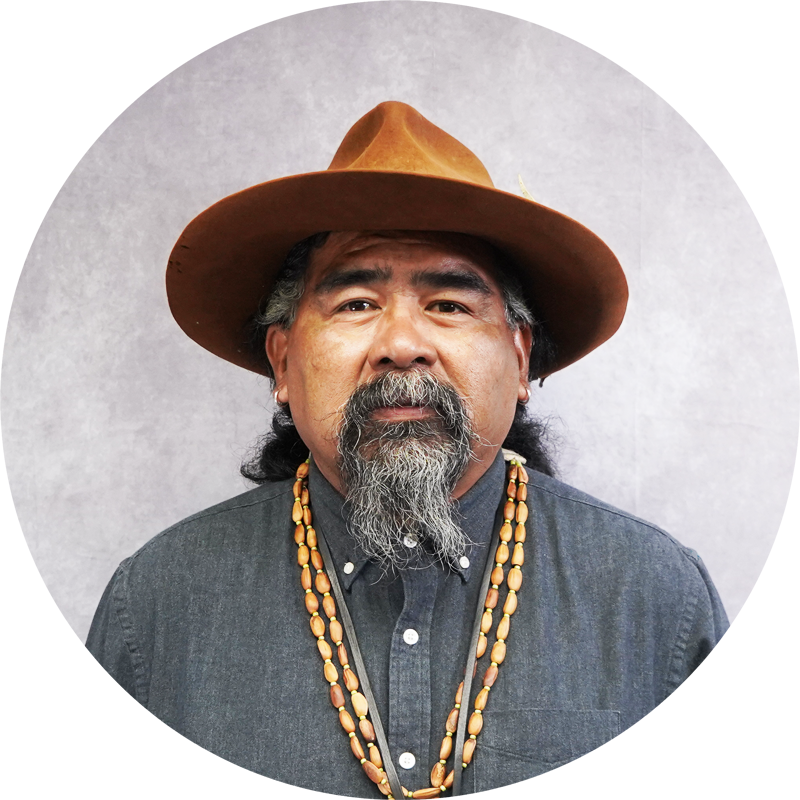 Delaine Bill
Facility Technician – Full blood Mono/Yokut
Delaine was born and raised in Dunlap, CA. He is the son of Lawrence and Barbara Bill. His father was a logger and his mother was a well-known basket maker. Delaine attended Dunlap schools and graduated from Reedley High School. Delaine also went to Kicking Horse Career Program in Montana, later in life he became a logger. Throughout the years, he always remembered how his parents would take groceries/wood to the people, especially the elderly.
Delaine would make different crafts alongside his grandmothers or his mom. He remembers them always working on something, from sun up to sun down, they were always busy.
"I remember my mother was always beading, making baskets, or shelling acorns. Everything was a process, she would gather, clean, and prepare them to make something. When I'm working on a drum or getting materials for clapper sticks, I think about my people and remember that they lived a much simpler time and life. I don't want to forget who I am and where I come from."
-Nume (people)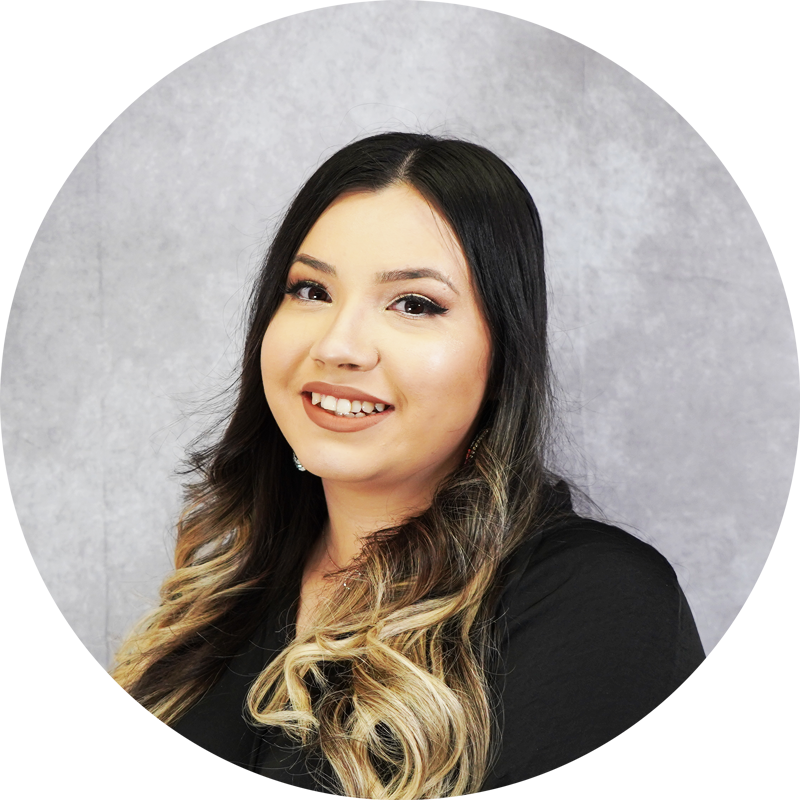 Kylie Sherman
Executive Assistant – Mono –
Kylie was born in Fresno, CA and a member of the North Fork Rancheria of Mono Indians. She is currently working to receive her degree in Cultural Anthropology with a minor in American Indian Studies. She has currently worked in office administration for 3+ years and enjoys getting the opportunity to meet new people. She is excited to join the FAIHP team and uplift the community in a positive way. It is extremely important to her to embrace the cultural aspects of life while empowering all Native people.
She is a mother to three boys and enjoys spending quality time with them and her fiancé. In her spare time aside from family activities, she enjoys road trips through the mountains and to the beach, going to the lake and camping during the summer, beading and singing round dance songs.
Kylie looks forward to serving the community in any way that she can!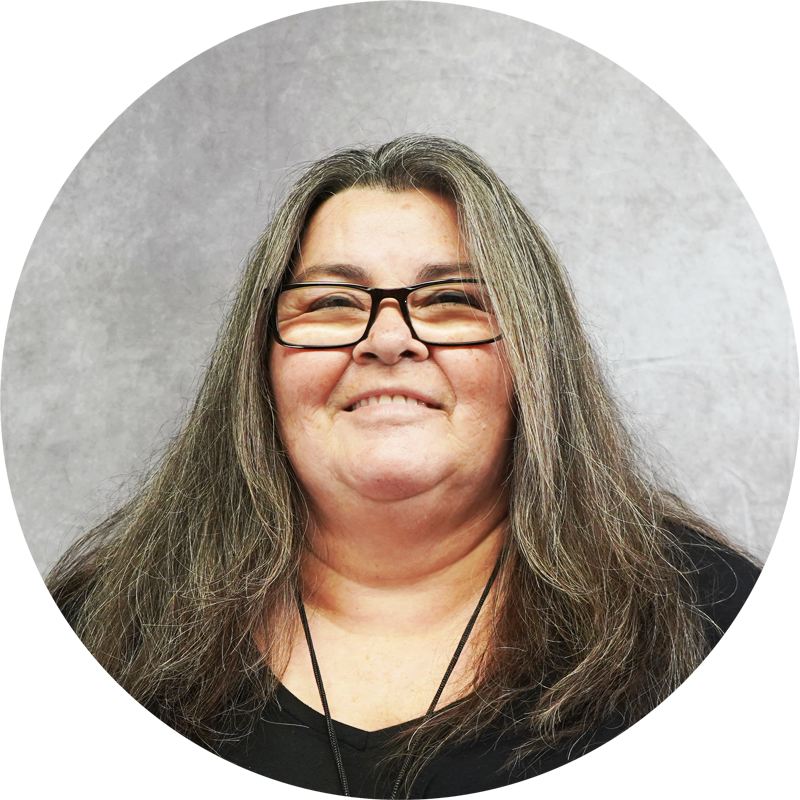 Deborah L. Gilleran CADC
As a Substance Use Disorder Counselor, I am active in the Native Community. I provide group, one-on-one education and community outreach to reduce the stigma towards substance use disorders and provide linkage to services in the Native Community. I multitask and interact with a variety of individuals and organizations. My experience having a substance use counseling background and working with diverse populations and the Native American Community have given me experience in my field. I am also a White Bison Facilitator for Medicine Wheel 12 Step and a Warrior Down Recovery Coach. I have a CADC-I from CCAPP and am grateful to provide my services to all Tribes from the Native American Community in the Central Valley.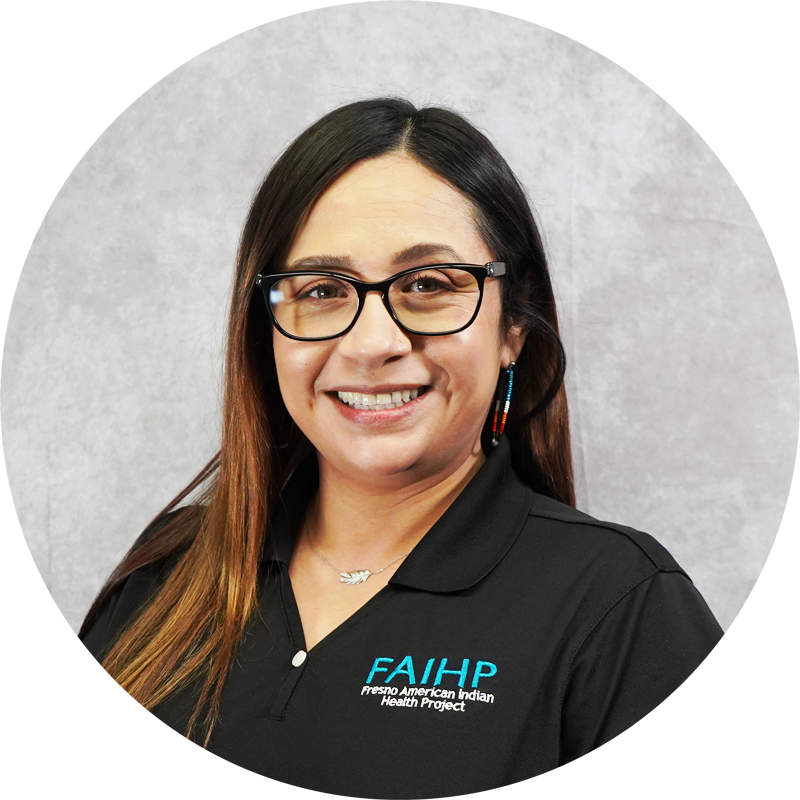 Family Advocate – Mono –
Munahoo,
My name is Teela Kipp and I am very excited to be part of the Fresno American Indian Health Project team. I was born in Fresno and moved to North Fork in 2011. I am a tribal citizen of the North Fork Rancheria of Mono Indians. I've worked for the NFR Tribal Government office for 3 ½ years. My job title was Administrative Assistant II. I assisted with our tribal citizens along with our Tribal Council. I participated in the Elder/youth meeting with mono language and heritage. It was a privilege to work for our tribal council and tribal citizens and an honor to work for the FAIHP and to continue to serve my native people and community.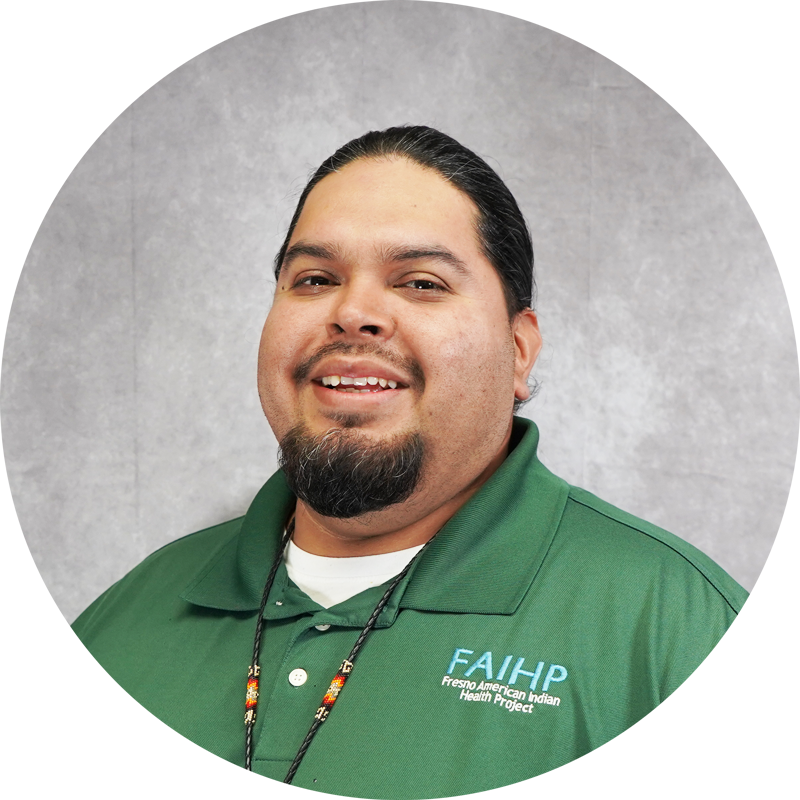 Ruben Garcia
Director of Native Wellness – Ruben is a member of the Manchester-Point Arena Band of Pomo Indians. He spent the first half of his life living on the Point Arena Rancheria, and for the other half, he has resided in Fresno. He joined the FAIHP team under the CBANS program.
"As a member of the FAIHP team and as a community member I enjoy nothing more than serving the Native Community.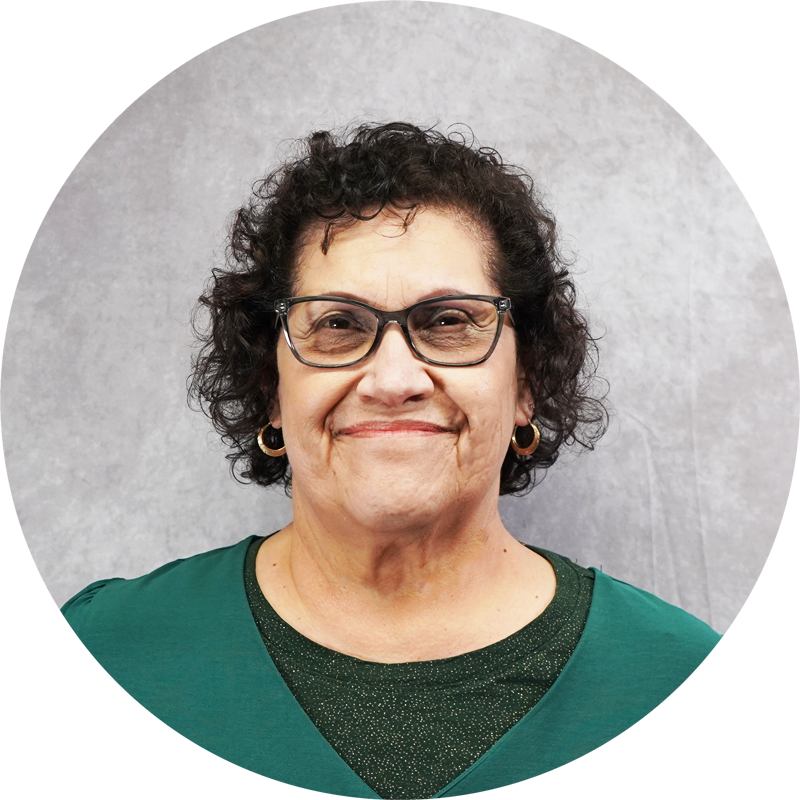 Administration/Bookkeeper – Valerie has over 20 years of experience in the Bookkeeping/Accounting Field and has been with FAIHP since August 16, 2012. She has always felt a sense of belonging at FAIHP and discovered in July of 2016 through DNA testing that she is 34% Native American, which is something she never really knew but had a feeling of. She is now searching Family History to find her Native American Roots, which though very hard work, is also very exciting and rewarding.
She was born in Fresno California and has remained in the Fresno/Clovis area all of her life. She has two brothers and one sister, and many nephews, nieces, great-nephews, and great-nieces.
It' s my honor to be at FAIHP to serve my Native people in a positive and healthy way!
"Give a man a fish and you feed him for a day, teach a man to fish and you feed him for a lifetime." -Lao Tzu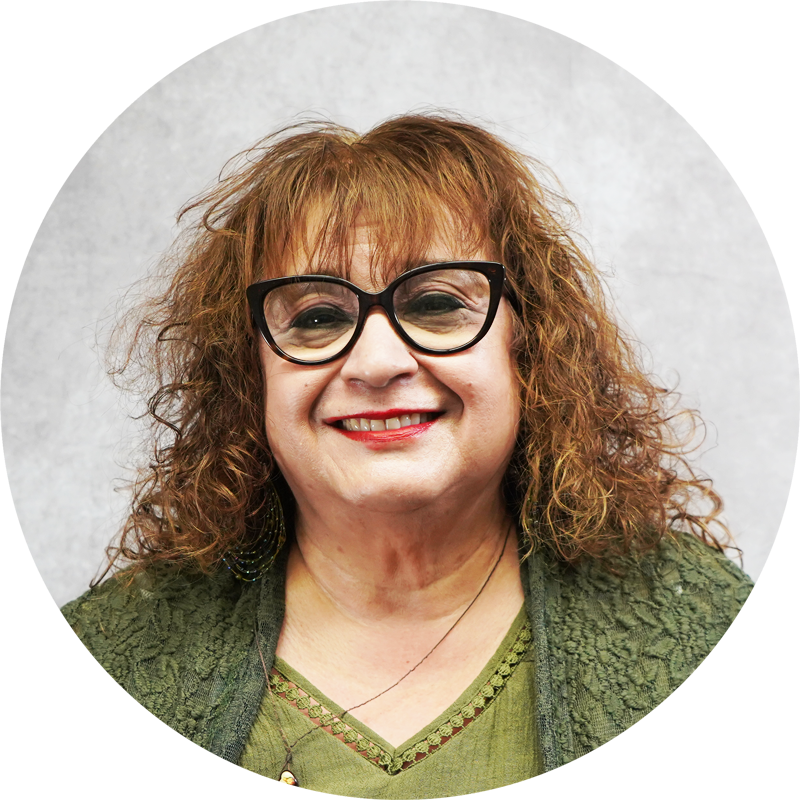 Debra Hill
AR and Grants Accountant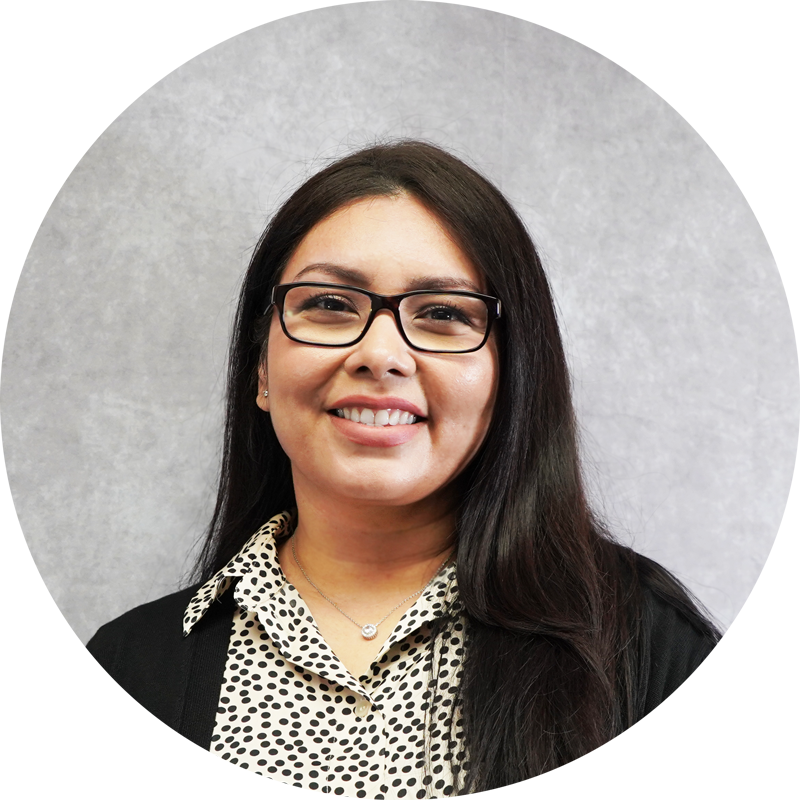 Heather Fuentez
HIT Administrator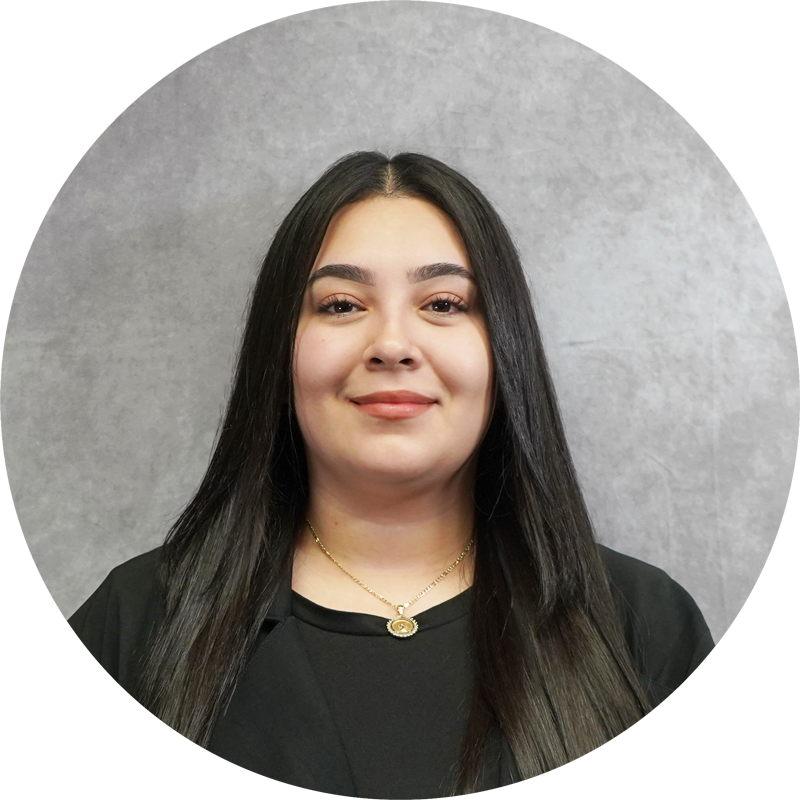 Kimberly Arredondo
Billing Coordinator
My name is Kimberly Arredondo. I was born and raised in Fresno,CA. I am the Administrative Assistant at FAIHP. I graduated from Clovis Community College with my Associates in Business Administration in Fall 2019 and I graduated from Fresno State University with my Bachelors in Health Sciences in Spring 2022. I enjoy spending time with family and friends. I am happy to become part of the FAIHP team!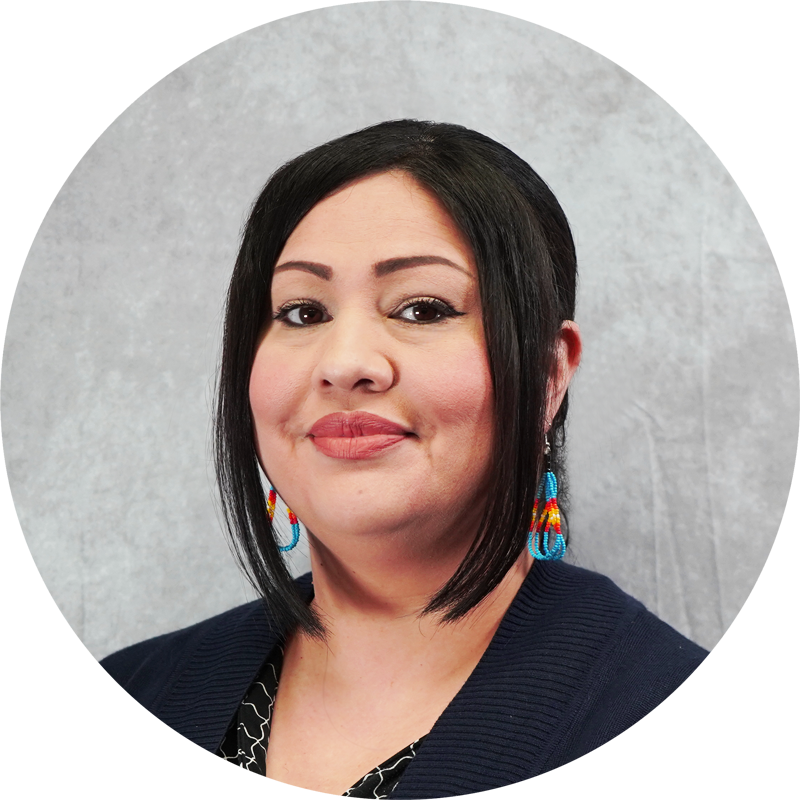 Jenny Garcia
Family Advocate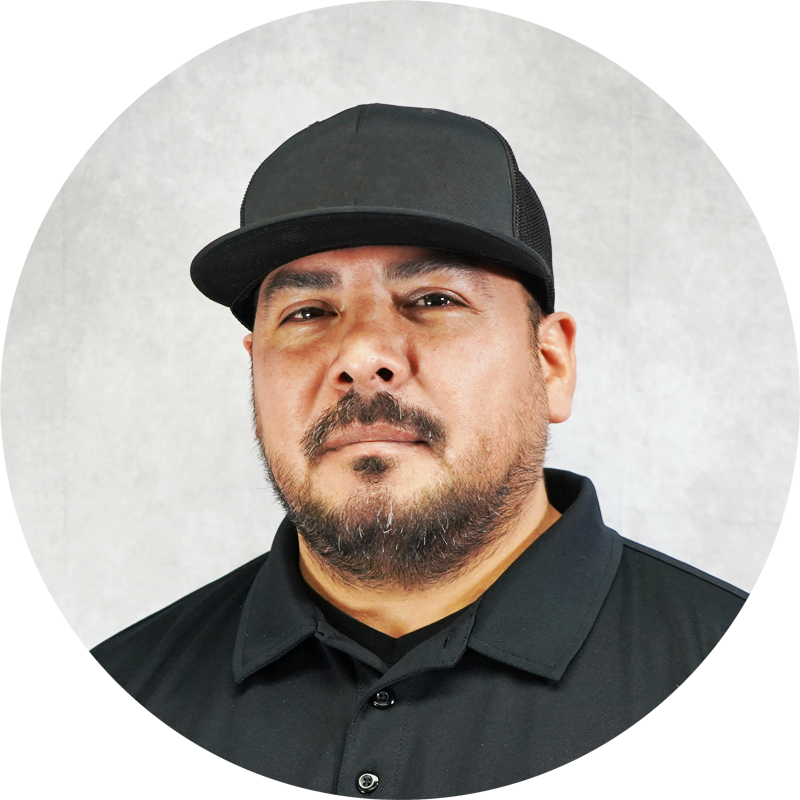 Jose Murillo
Transportation
Hello my name is Jose Murillo, and I am one of the transporters/case managers here at Fresno American Indian Health Project. I've been a participant of FAIHP and the services provided for many years. I am extremely happy to have the opportunity to be an employee of the organization that continues to help community.