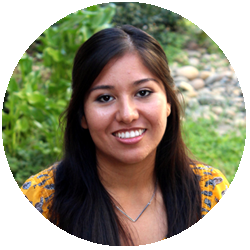 Rachel Ramirez
Director of Youth Services
Rachel Ramirez is Wukchumni-Yokut and was born and raised in Fresno. She holds a Bachelors of Arts degree in Social Work from Fresno State. Previously, she has worked with FAIHP as the MSPI Coordinator and mainly worked with the teen youth at Clubhouse. She is excited to learn more about all of the Native youth at Clubhouse.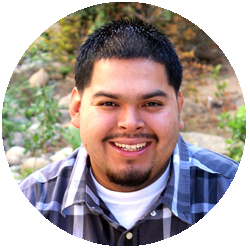 Ruben Garcia
Clubhouse Program Manager
Ruben is a member of the Manchester-Point Arena Band of Pomo Indians. He spent the first half of his life living on the Point Arena Rancheria, and for the other half he has resided in Fresno. He joined the FAIHP team under the CBANS program. The CBANS program is a culturally based peer support navigation program. As a Peer Support Specialist he is here to provide prevention and early intervention,connecting the Native American community to the right resources that they need to live a less stressful and healthier life. CBANS focus is to improve the knowledge of mental health and the availability of services in the community. Not only to inform, also to connect our community with the proper services through peer support and navigation. "As a member of the FAIHP team and as a community member I enjoy nothing more than serving the Native Community."
Victoria Garcia
Instructional Aide
Munahoo! My name is Victoria Garcia, and I am a tribal citizen of the North Fork Rancheria of Mono Indians. I have had extensive internship work and shadowing in the local hospital, and have also been able to work in a preschool my high school senior year. I graduated from Clovis High School with the class of 2019. Currently, I attend Fresno City College and am majoring in Sociology as well as Indigenous studies. I am so excited to work with the youth here at clubhouse, since I myself attended the program. I was also a peacekeeper at GONAs, and have continued to volunteer every year. Here at FAIHP, I will be an Instructional Aide providing tutoring to the youth. Outside of the Health Project, I help work up at the San Joaquin River Gorge with the Bureau of Land Management with an array of things, more specifically the education curriculum and upkeep on the land. It is great to be back and giving back to my community in a different aspect, as they have given me so much to guide me to where I am today.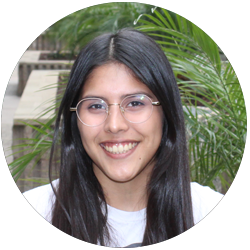 Ariana Murillo
Peer Mentor
Hello my name is Ariana Murillo I am Tongva, and Kumeyaay I was a previous clubhouse youth from the age of 4 to the age of 16, I was a participant at GONA as a peacekeeper for 6 years I also worked as a teen worker for UAII at Robert Sundance summer camp. I am a high school graduate and a full time student at Fresno City College. I work at Fresno American Indian Health Project as a peer mentor. I grew up in this organization and it has taught me a lot about what was needed in the native community and I wanted to be there for the youth today like the staff was for me when I was their age to teach them more about our culture , I grew up wanting to help my people and I'm doing just that by working here.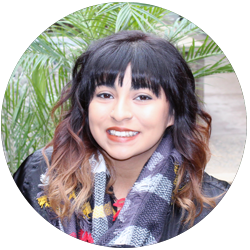 Serena Cuevas
Instructional Aide II
Born and raised in the Central Valley, Serena acts as Instructional Aide II at Clubhouse where she will be working with youth to help foster effective learning strategies and improve literacy skills. She received a Bachelor's Degree in Social Work from California State University, Fresno, where she was first introduced to Fresno American Indian Health Project as an undergraduate intern in the Behavioral Health department. She is currently pursuing a Master's Degree in Social Work from Simmons University. Serena believes that motivation is one of the keys to successful learning and hopes to help maintain a positive environment that gives American Indian youth more opportunities to find success and gain confidence in their academic life. Having had the goal of being a teacher when she was a child, Serena is excited to use this opportunity to promote education and motivation among AI/AN youth in her return to FAIHP.
Dori Andrews
Youth Coordinator
I have worked with children, when I worked at Cold Springs Head start. I was a bus monitor and an aid in the classroom. I also worked with Developmentally Disabled children in a group home setting for a year. I obtained the position of Community Health Representative for my tribal community and enjoyed working with my elders. Working in the Nursing field has also allowed me to express my compassionate nature. Working in Clubhouse has been an honor to help nurture and guide our next generation of leaders. I am proud to be a part of Fresno American Indian Health Project and all the amazing things they offer our Native community.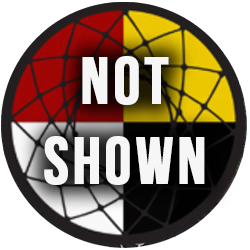 Catalina Hernandez
Peer Mentor
Catalina is Pascua Yaqui and was a participant in Clubhouse activities for many years. She also served as GONA Peacekeeper for two years. Catalina now serves as a Peer Mentor under the Native Connections grant. "I was wanting to work at FAIHP to give back to the community who gave me so much and experience some aspects of social work and explore what I really want to do with the rest of my life."